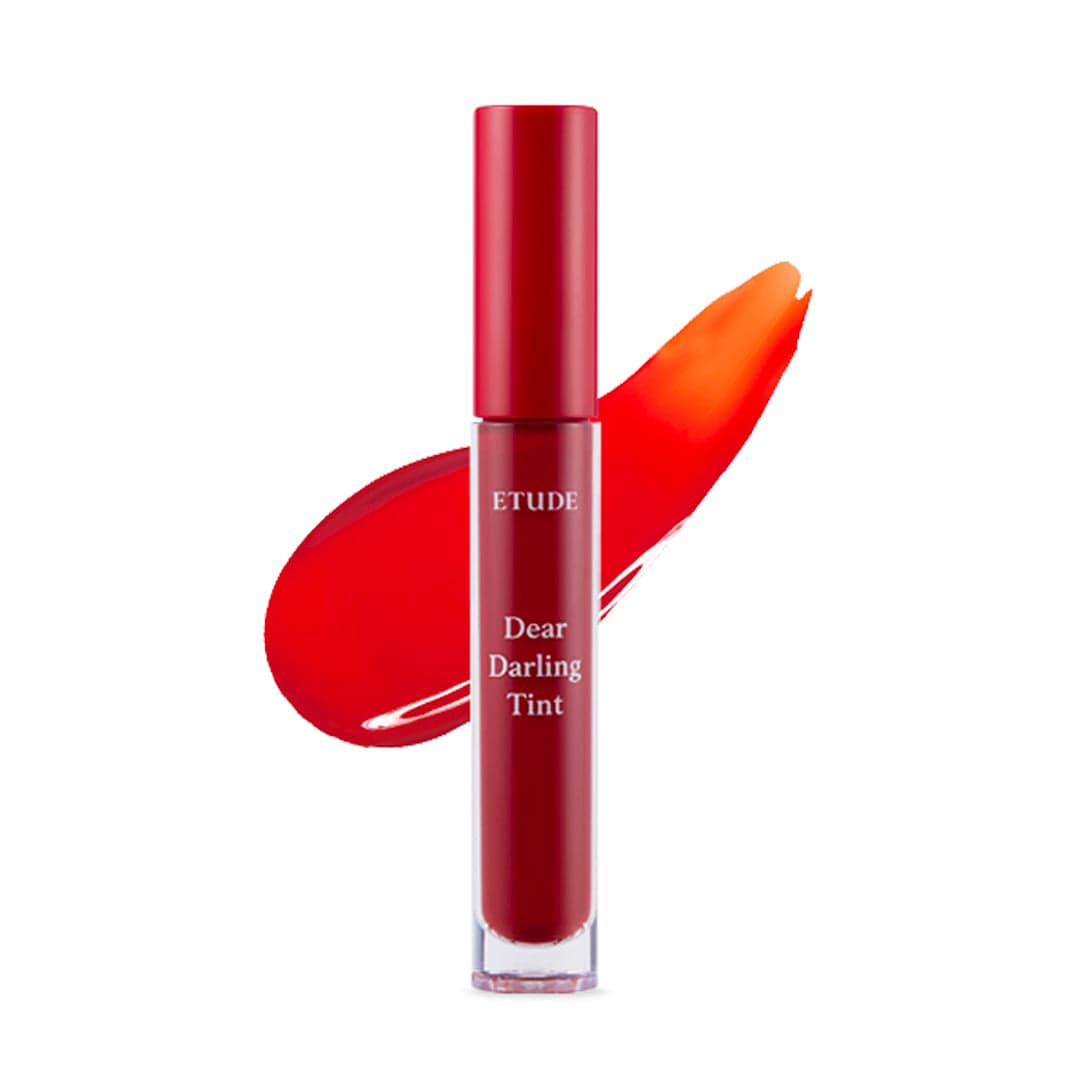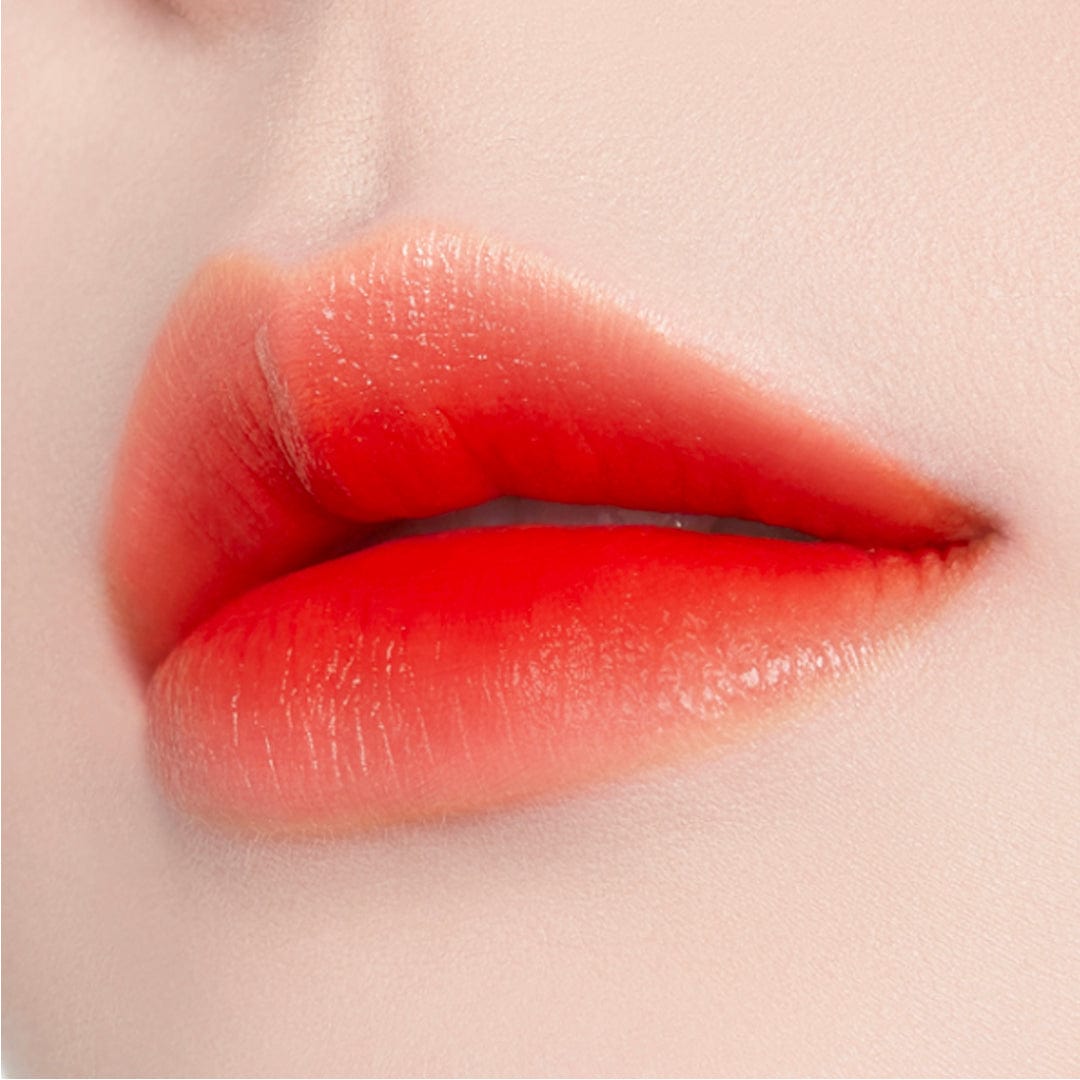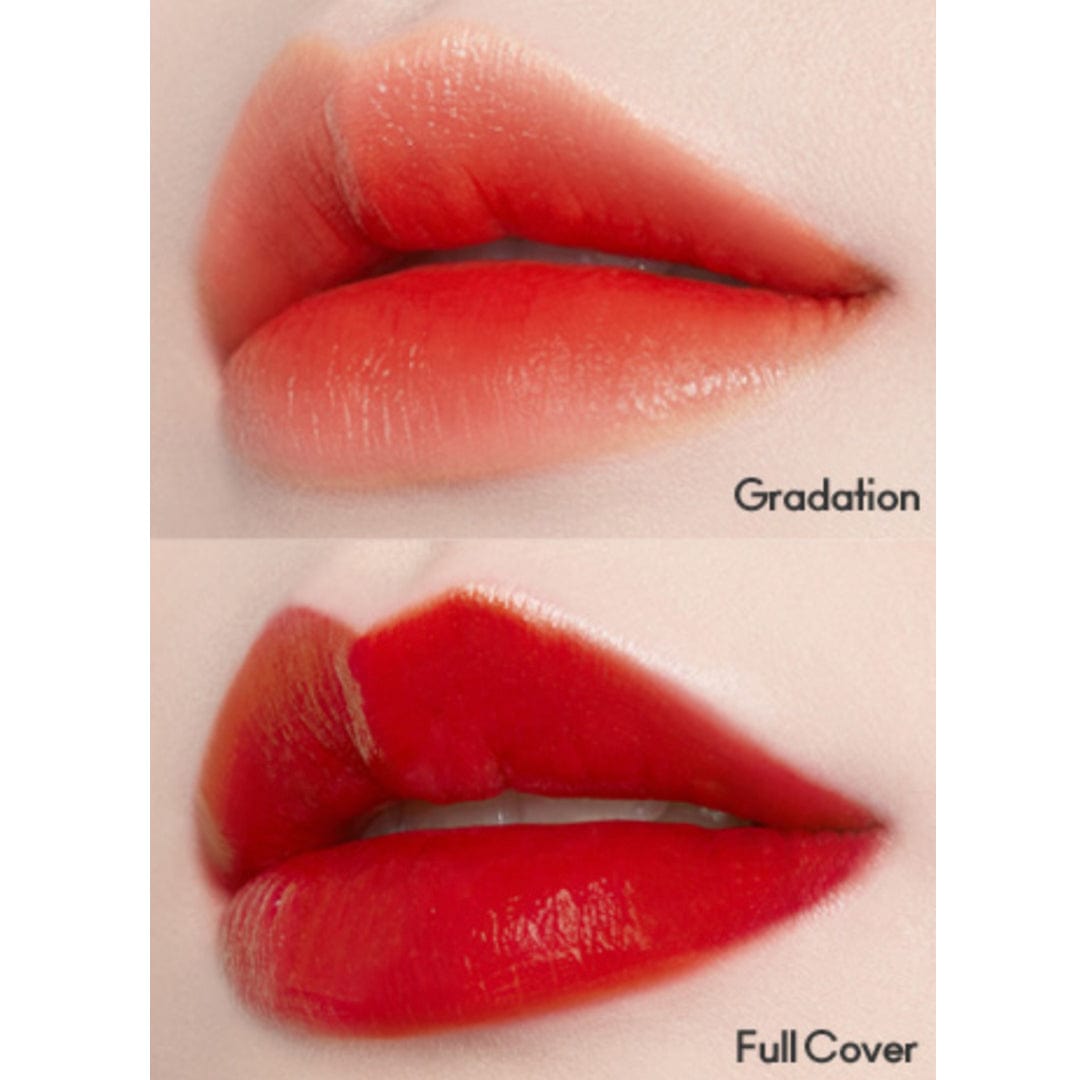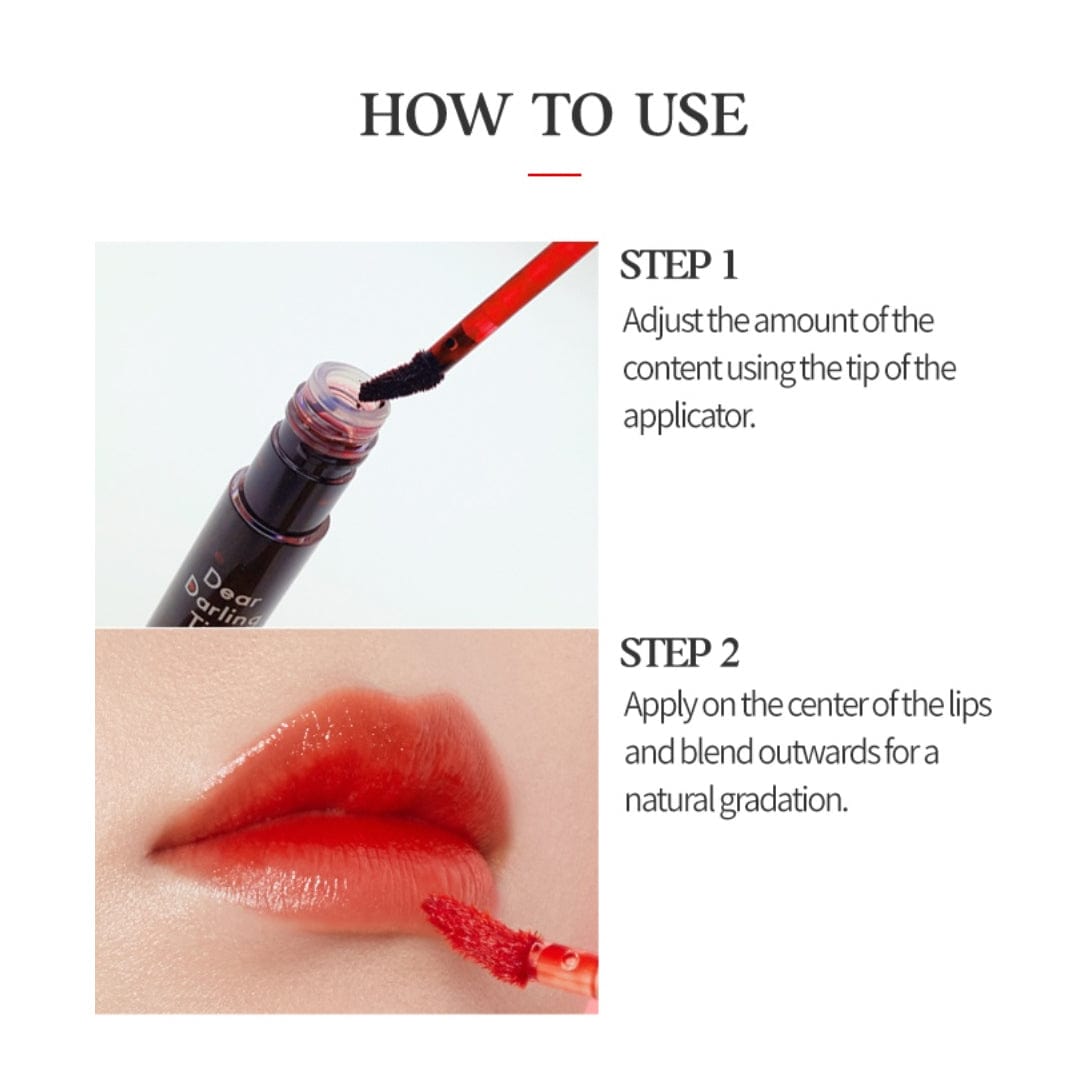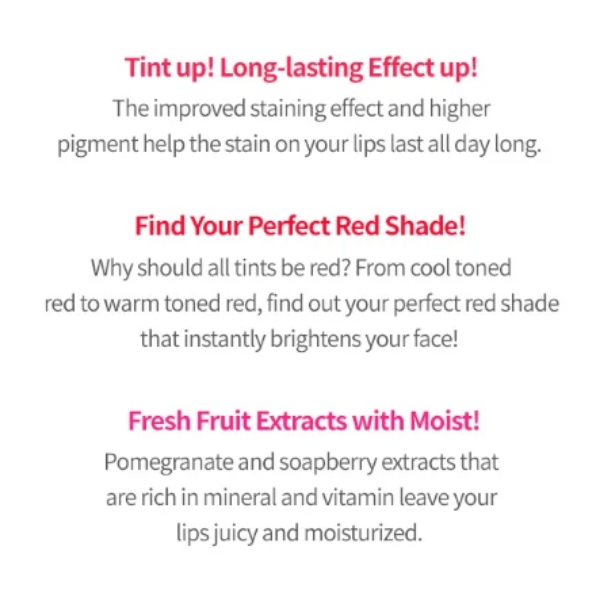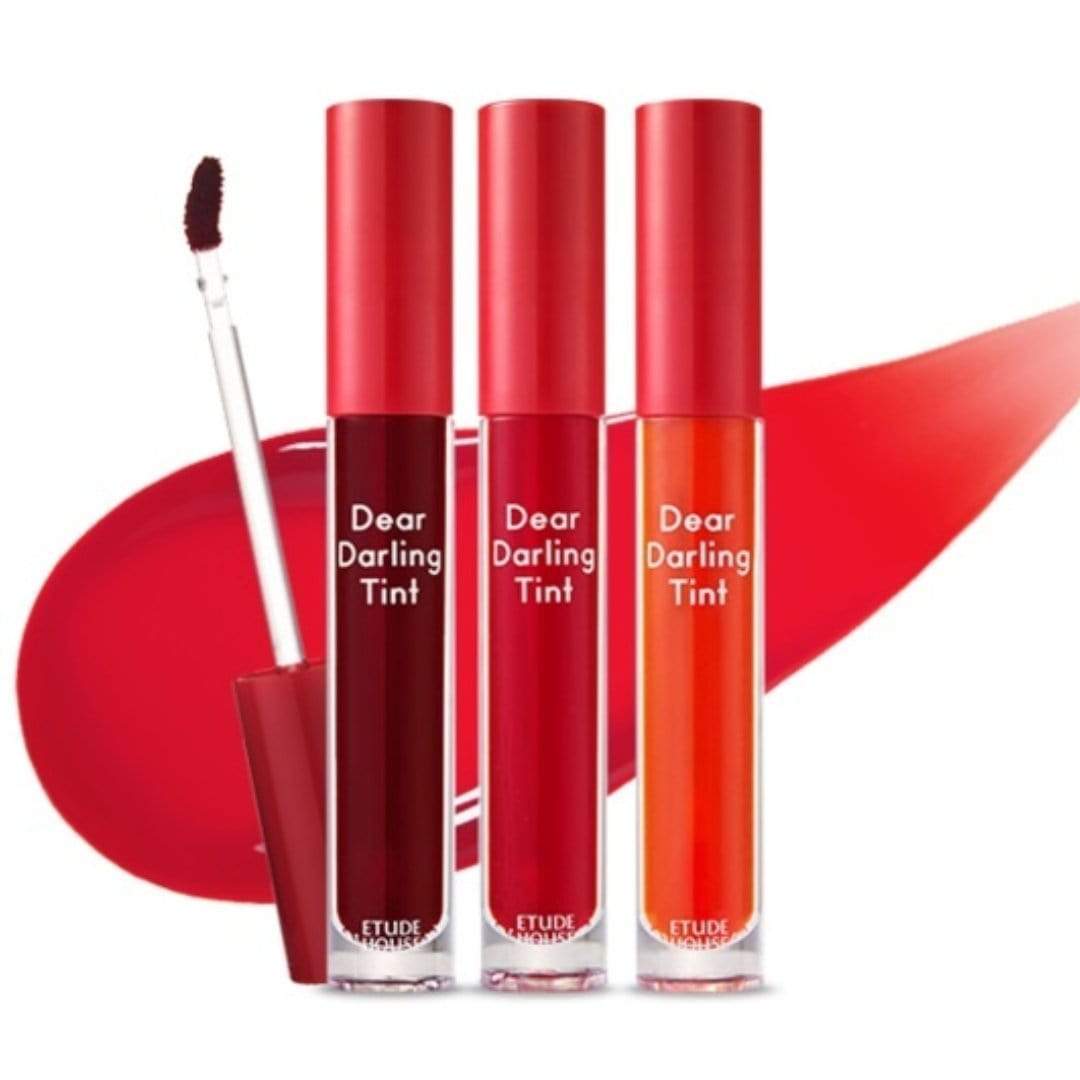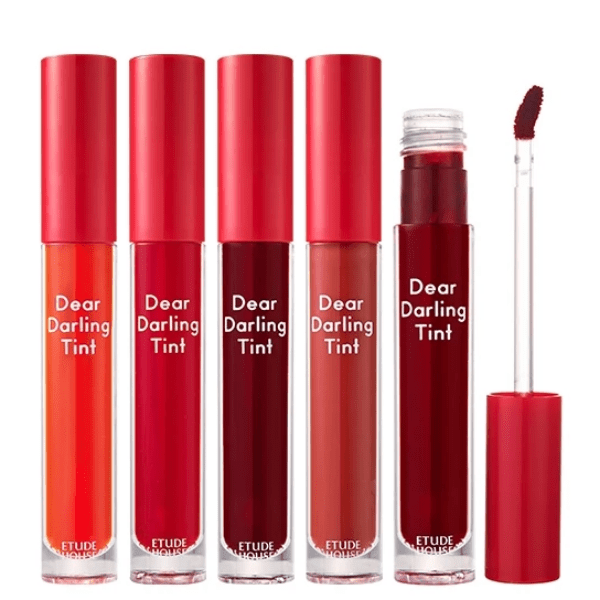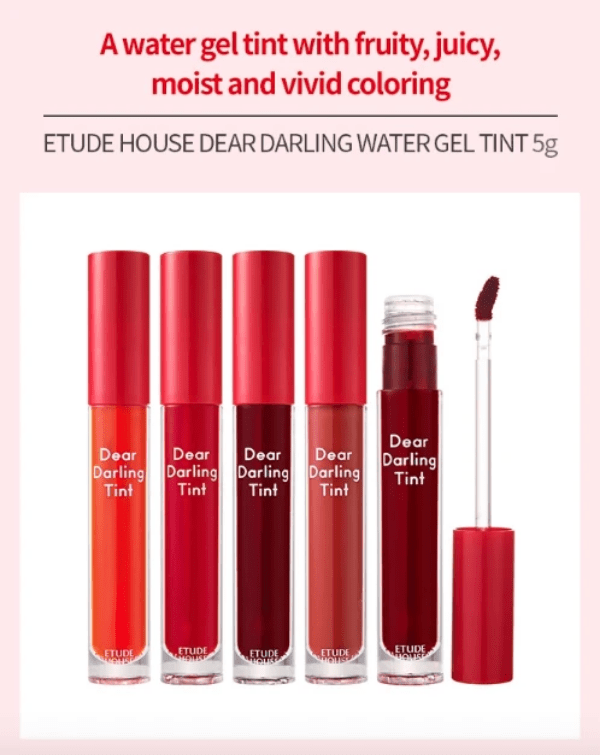 Etude House. Dear Darling Water Gel Tint [#BR401 Fig Red]
The Dear Darling Water Gel Tint by Etude House is just what your lips have been craving. Get ready to break the rules about lip tint because not everything is supposed to be red.
You have many shades to choose from to find the colour that suits your skin and undertone. This tint lasts for hours and leaves no stains. The colours are so vivid because the fruits' intensity inspires them. You can go from a cool to a warm colour if you want. This is all about possibilities! It is highly pigmented, so you don't have to worry about the colour losing its intensity as the hours go by, as sometimes happens with other products. This naughty gel tint is here to stay and will follow you all day, whether you drink, eat or kiss. You don't have to worry about the colour going away. It will stay on your lips, giving you the nicest look you want!
High pigment content and tinting power keep the vivid colours on the lips for a long time.
From cool to warm! Find your red that brightens your face like no other!
Pomegranate and soapberry extracts help moist and fresh lip expressions with minerals and vitamins.
Tint Up! Long-lasting Effect Up!
The improved staining effect and higher pigment help the stain on your lips last all day. 
Find your Perfect Red Shade
Why should all tints be red? From cool to warm red, find your perfect red shade that instantly brightens your face!
Fresh Fruits Extract with Moist
Pomegranate and soapberry extracts rich in minerals and vitamins leave your lips juicy and moisturized. 
VOLUME
HOW TO USE
Use the tip to gather and apply tint. Apply an extra layer for added coverage.
PRECAUTIONS
1. Use only as directed.
2. Avoid storing high and low temperatures and areas exposed to direct sunlight.
3. Cease use if problems arise.
Important: Ingredients subject to change at manufacturer's discretion. For the most complete and up-to-date list of ingredients, please refer to product packaging.

Purified water, glycerin, glyceryl polymethacrylate, propanediol, trehalose, pentylene glycol, 1,2-hexanediol, ammonium acryloyldimethyl taurate/VPicopolymer, polyacrylate- 13, Tromethamine, Red No. 218, Polyisobutene, Glyceryl Caprylate, Polyglyceryl-10 Laurate, Yellow No. 5, Fragrance, Butylene Glycol, Polysorbate 20, Sorbitan Isostearate, Pomegranate Extract, phenoxyethanol, tree leaf soap berry fruit extract

All packages from Lady Bonita are shipped from Point Chevalier, Auckland, New Zealand.

PROCESS TIME:

Products in stock: We process and ship out all orders Monday through Friday, not including holidays. Orders with standard shipping will usually be fulfilled and shipped the next business day (Monday through Friday, not including holidays).

Pre-orders: We ship them as soon they arrive to our warehouse. Please check the ETA (Estimated Time of Arrival) of each product.

DELIVERY TIME:

Once your order has shipped, you will receive a shipping confirmation email with your tracking information enclosed. Please check your inbox or spam.

Standard Shipping usually takes 1- 5 business days from the day it ships to arrive to its final destination. Delivery outside major towns and cities, including to and from rural or remote areas will take longer.

SHIPPING RATE: For rates, please check Shipping Rates.
Lady Bonita is an authorised retailer. Our products are 100% authentic and sourced directly from brands and authorized distributors.

Our team personally test every product that we curate.
Skincare and Makeup

For a positive experience with our products, follow these friendly reminders:

Read the label carefully, it contains important information, including precautions and a list of ingredients.
Read and follow Instructions on how to apply the product correctly, including the recommended amount and duration of effectiveness.
Patch Test for Your Skin. Unsure if a product is right for you? Conduct a patch test by applying a small amount to a skin area, like the underside of your wrist. If irritation occurs, or a rash develops, please avoid using the product.
Check Expiry Dates. Don't forget to check expiry dates. Some labels indicate how long a product lasts after opening or provide a best-before date.
Store Wisely. Follow the manufacturer's storage recommendations. If the label suggests keeping the product away from children or storing aerosol cans away from heat sources, take note.
Secure Packaging. After use, promptly store products, ensuring lids are tightly closed. Regularly check the packaging for leaks to maintain product integrity.

Your safety and satisfaction are our priorities. If you have any questions, feel free to reach out.
Choose options