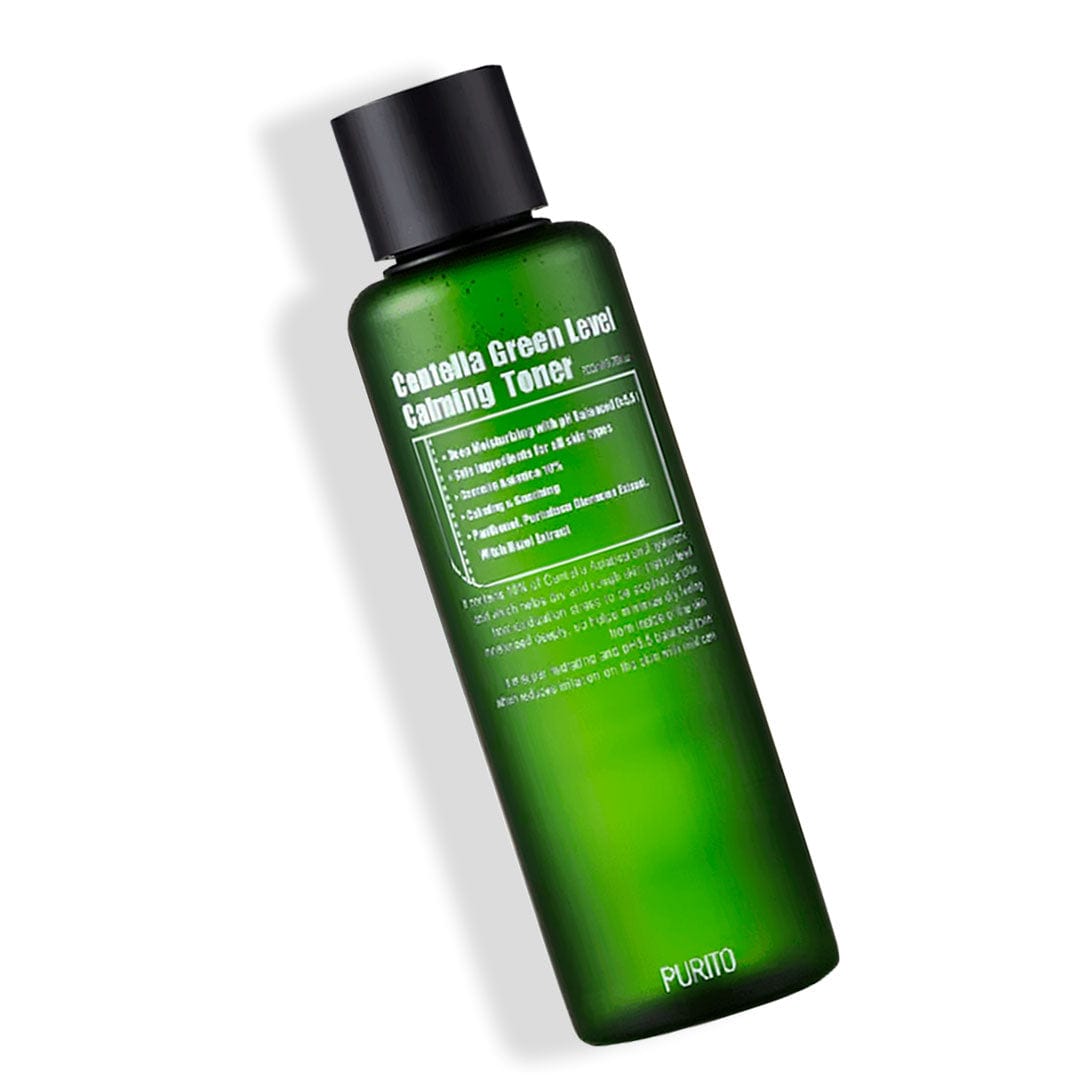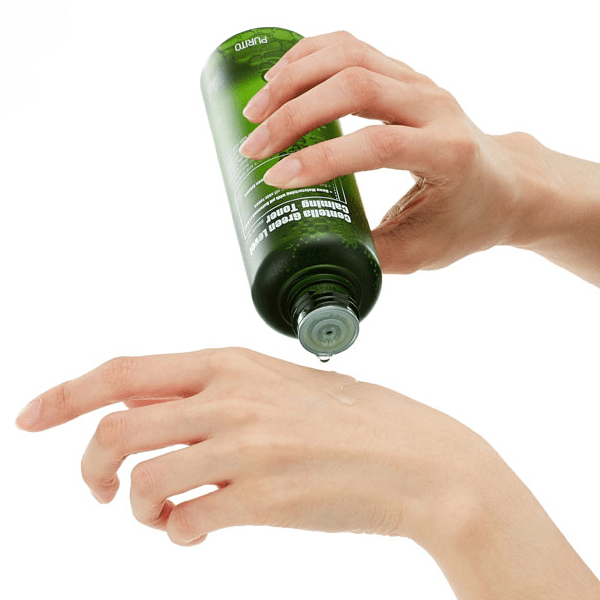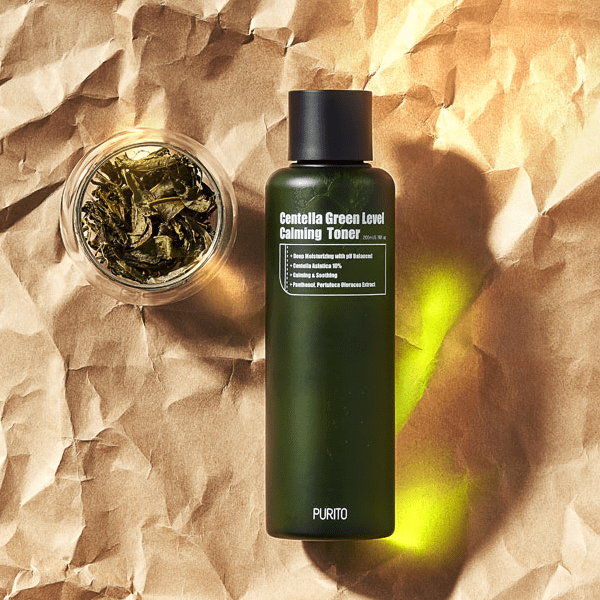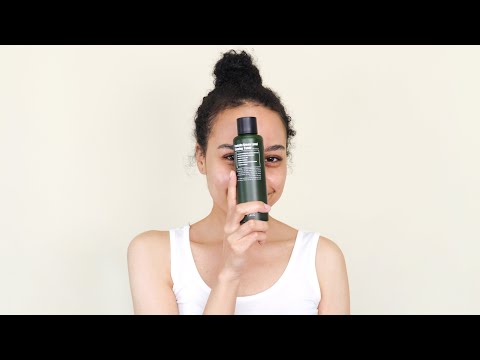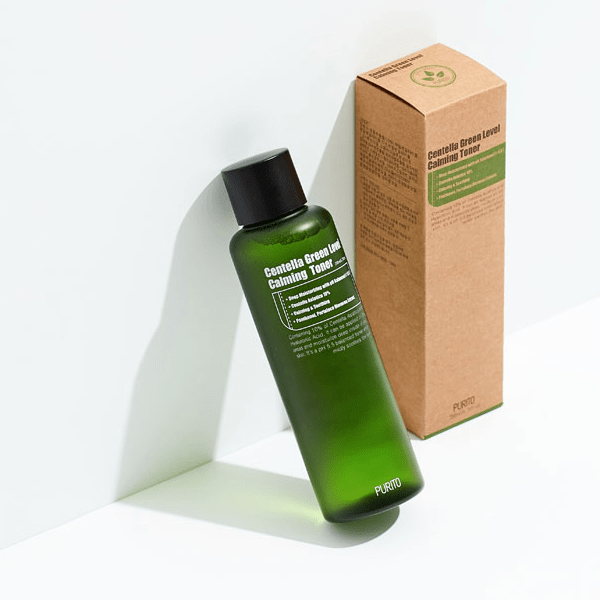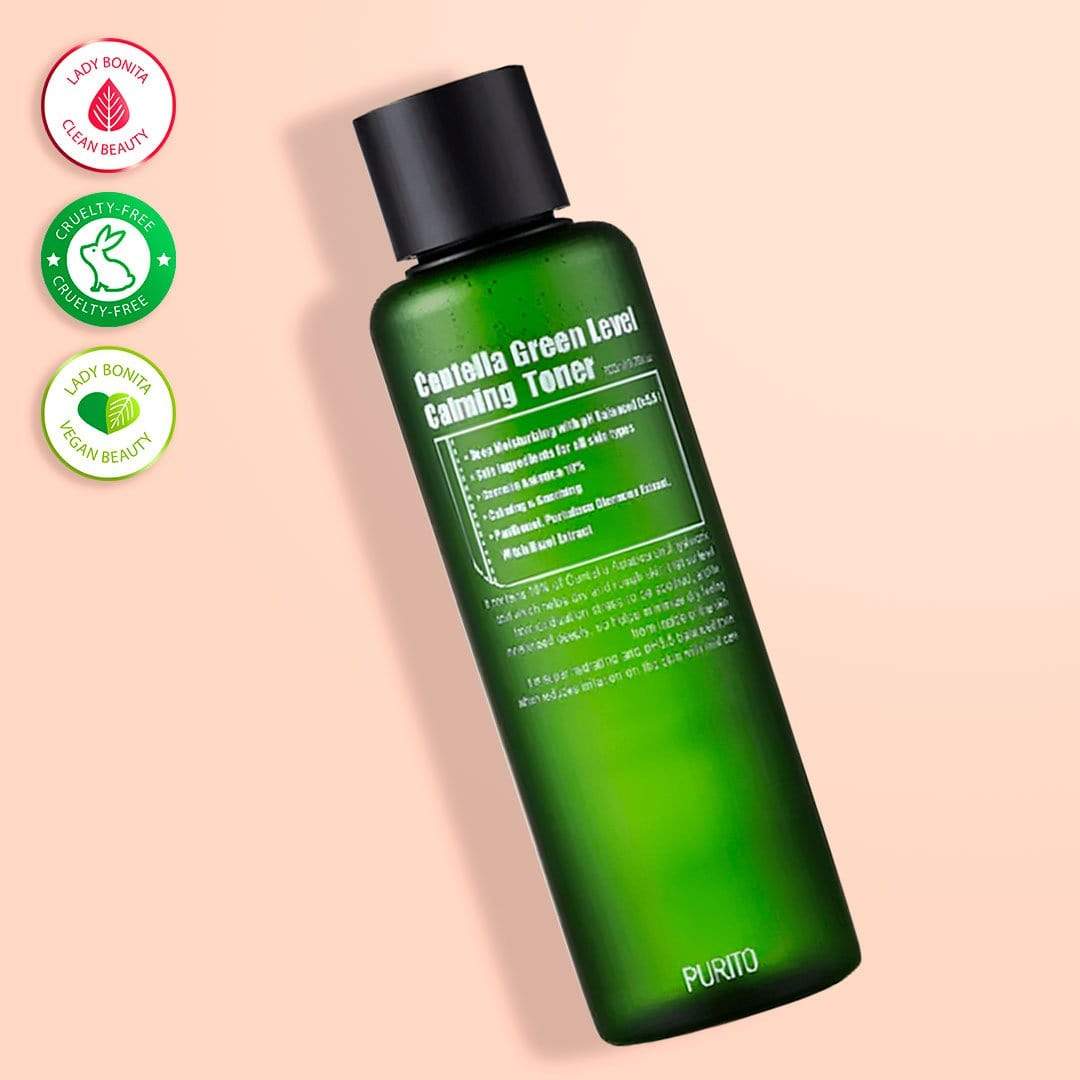 Purito. Centella Green Level Calming Toner
A clean toner infused with Centella Asiatica to calm skin with fresh hydration.
A skin-friendly toner formulated with only safe yet effective ingredients that soothe skin and strengthen the skin barrier.
A skin-calming toner infused with 10% of Centella Asiatica extract, panthenol, witch hazel extract, and other EWG-class ingredients to instantly soothe and hydrate your skin.
It contains sodium hyaluronate acid to prevent moisture evaporation while strengthening the moisture barrier of the skin.  
Free from harsh chemicals and preservatives.
VOLUME
200ml
CORE INGREDIENTS
Centella Asiatica Extract
Centella Asiatica is most well-known for its wound-healing abilities. So-called "tiger grass" from the legend where tigers would roll around in the plant after a battle in an effort to soothe their wounds. CICA soothes and reduces skin inflammation.
Sodium Hyaluronate
It is a form of hyaluronic acid with a small molecular size, allowing it to penetrate deep into the skin, keeping it healthy and hydrated.
Panthenol
Panthenol is the stable, biologically active form of vitamin B5. It soothes and restores tired skin and strengthens the skin barrier. It helps calm redness and soothes sensitive skin.
*The above description is limited to raw material characteristics. 
HOW TO USE
1. Use after cleansing.
2. Dispense a moderate amount on a cotton pad, and wipe along with the skin texture.
3. Lightly pat for better absorption.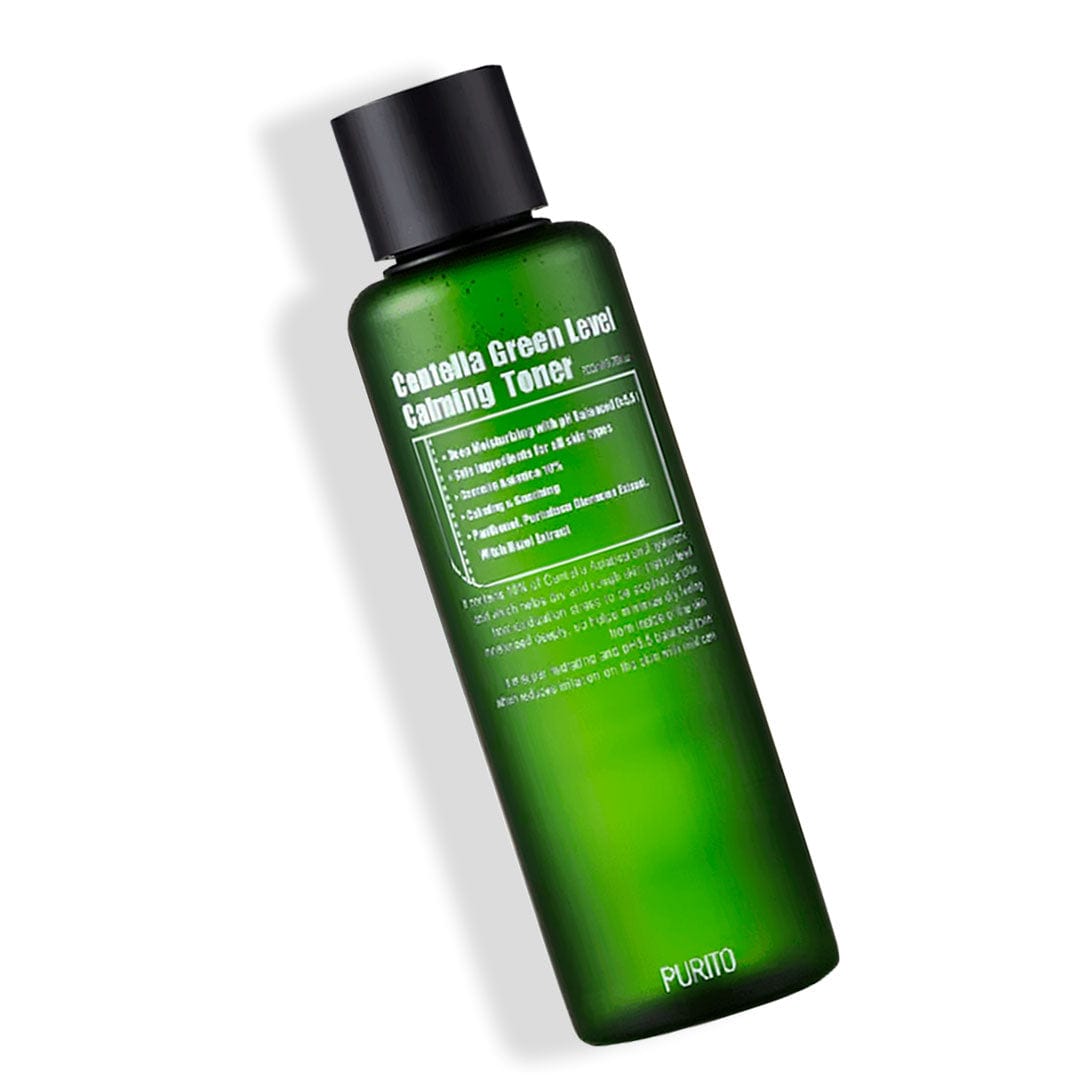 Purito. Centella Green Level Calming Toner
Sale price

$22.00 USD
Regular price

$23.00 USD
Choose options