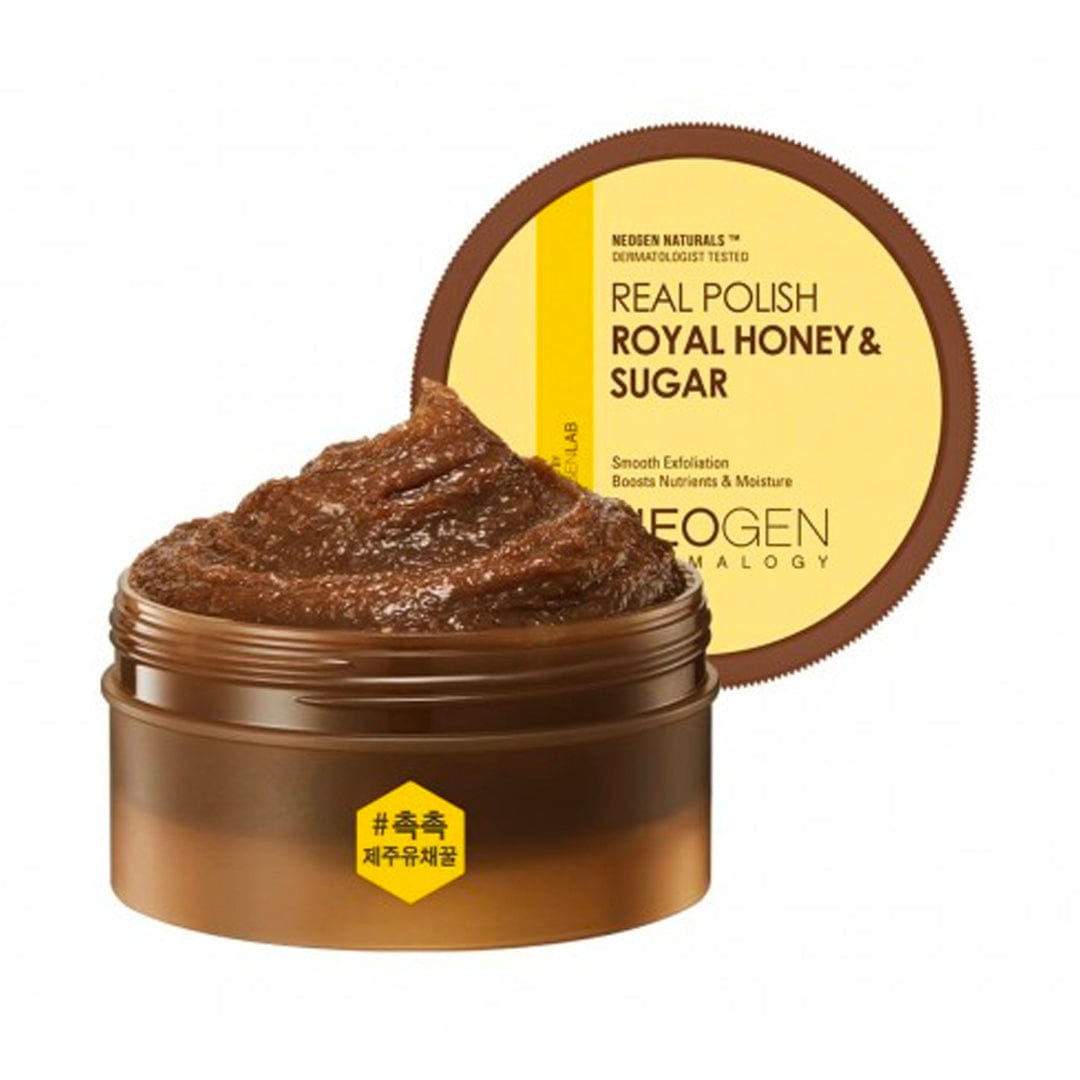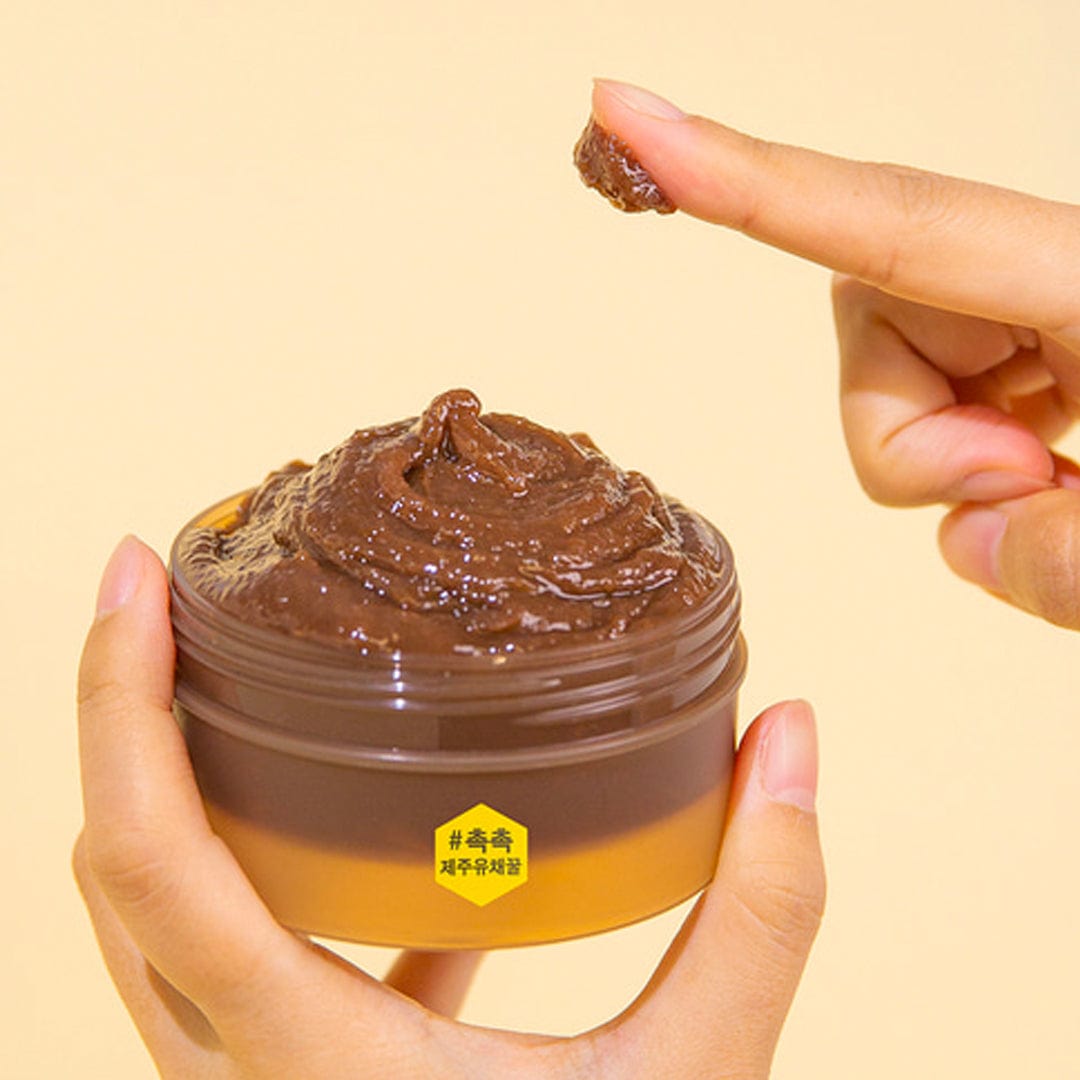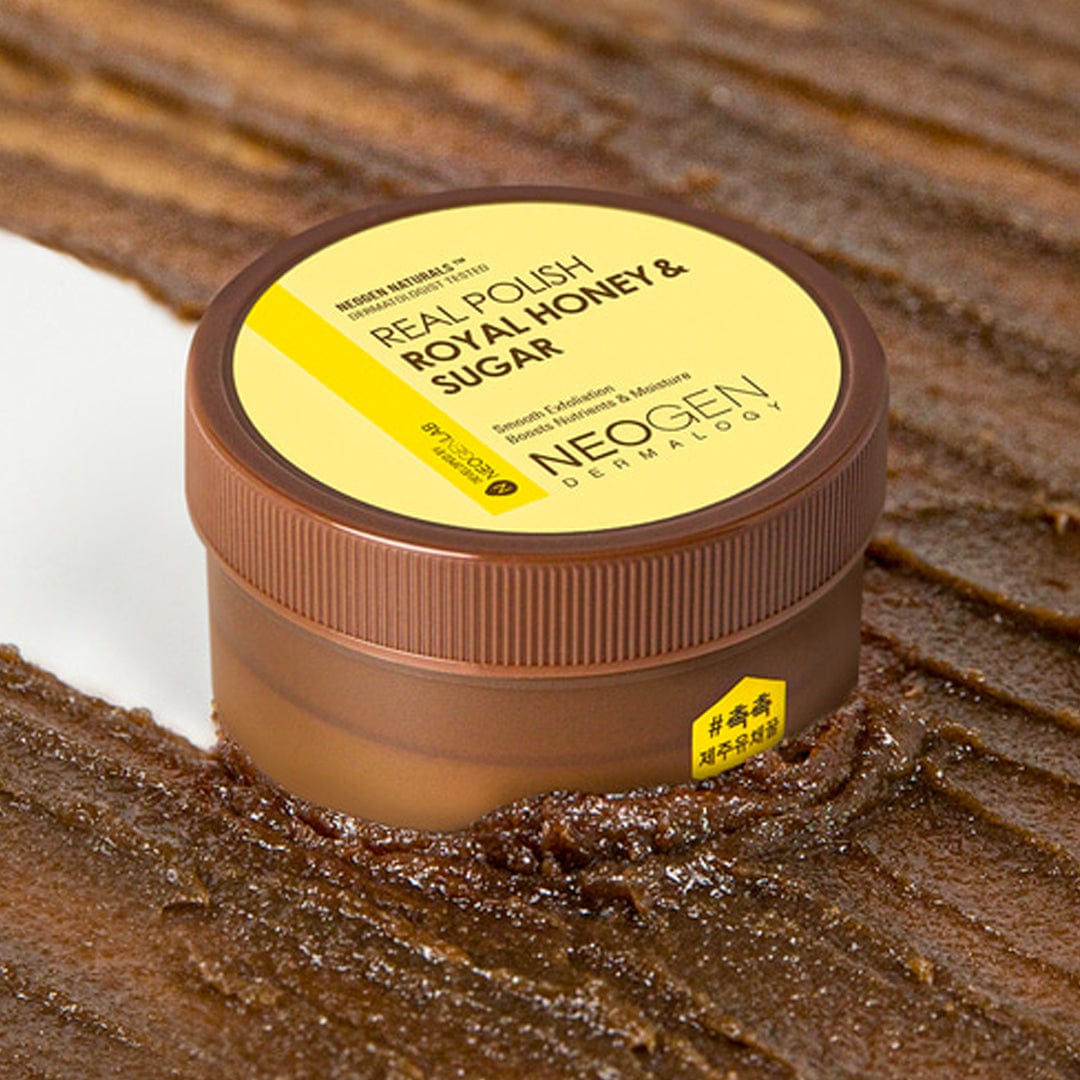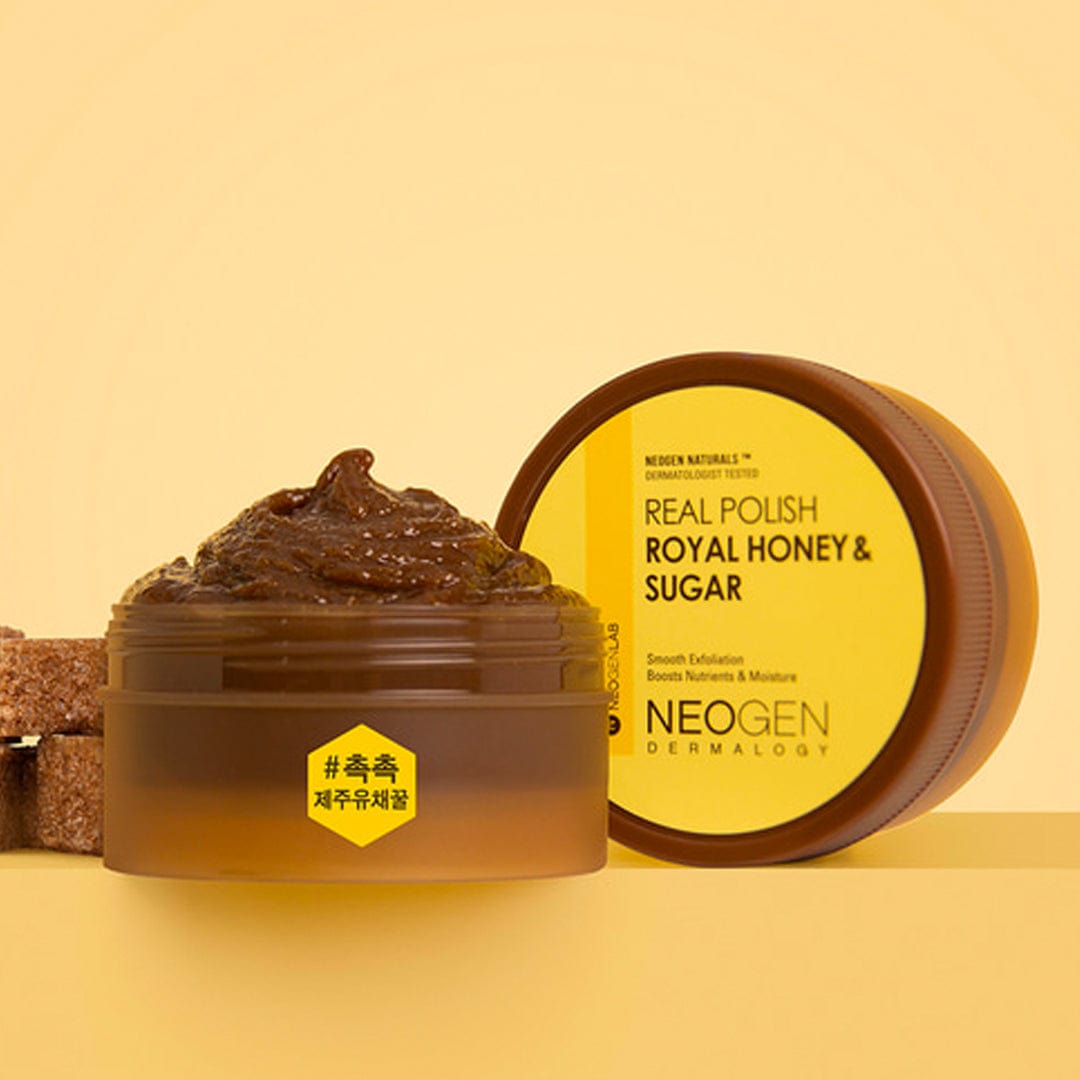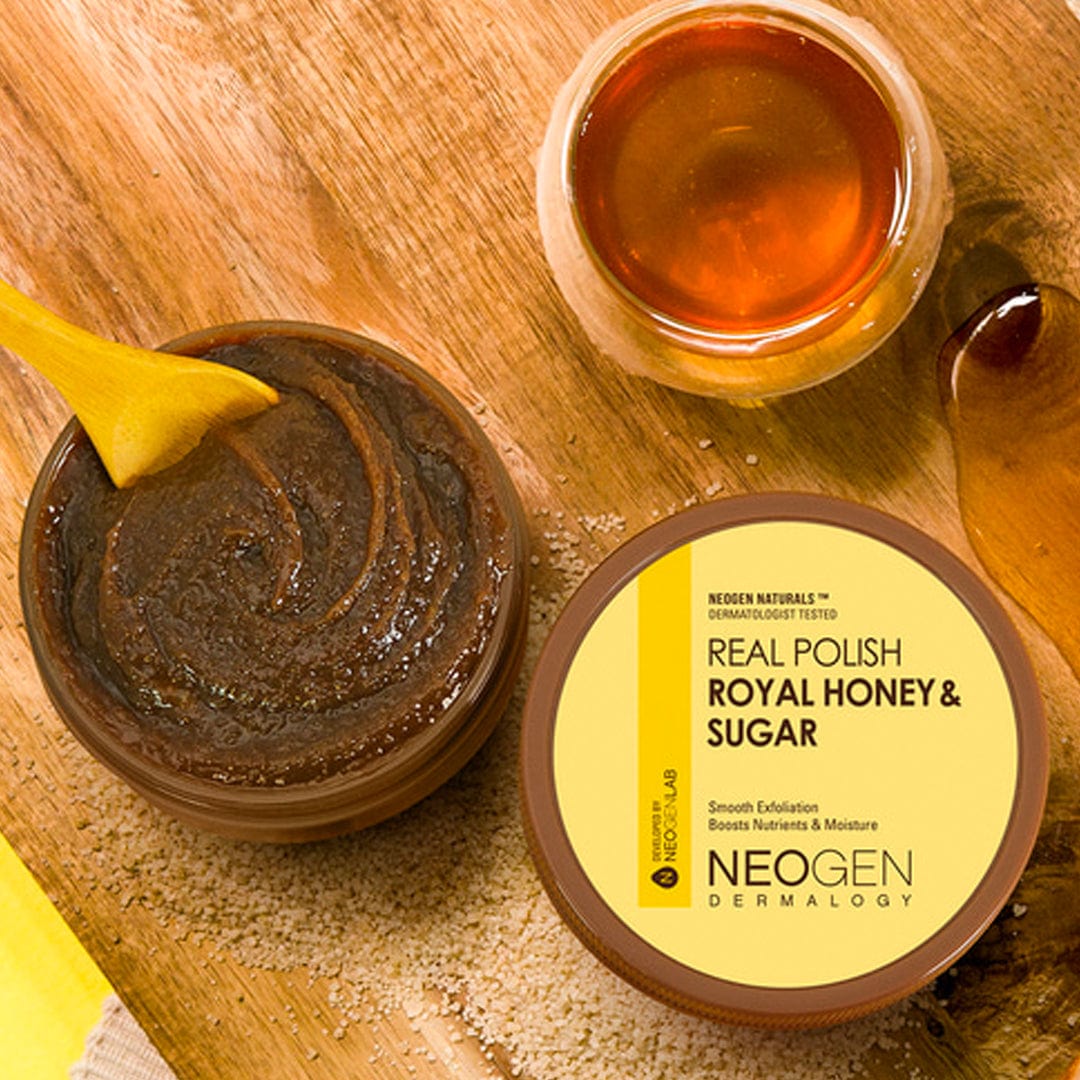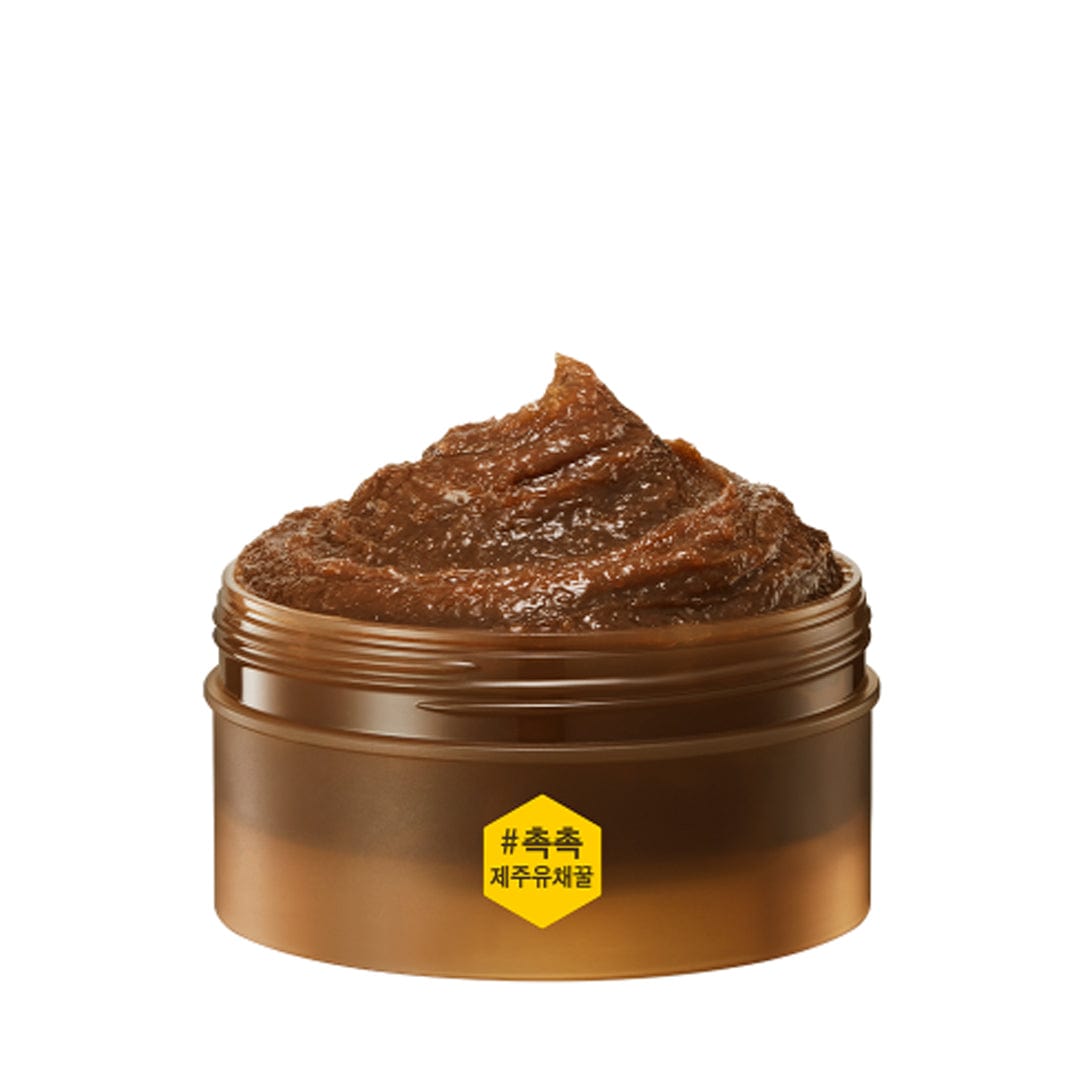 Neogen Dermalogy. Real Polish Honey & Sugar
A polishing scrub that features exfoliating brown sugar and propolis and a natural blend of moisturizing oils.
Facial scrub with Propolis, sugar and natural oil that helps hydrate, nourish, brighten and revitalize the skin. Contains 82% natural ingredients for purifying the skin without irritation. Brown sugar moisturizes, purifies the skin and removes dead skin cells to create smooth skin. 14 types of natural oil ingredients form a moisture barrier, leaving the skin supple and dewy for a long period.
The fine particles of Real Sugar gently remove skin dead cells for a clear and transparent complexion. 
Real Polish White Honey & Sugar attained Vegan Certification and can be used safely even on sensitive and dry skin.
VOLUME
100 gr.
Exfoliating without irritation: Sucrose's solubility helps to softly exfoliate the skin.
Abundant nutrients: Formulated Propolis and honey provide abundant nutrients and hydration to the exfoliated skin.
Hydration: Glycolic acid of Sugar, which is known as a natural moisturizer, helps to retain moisture for a long time.
Exfoliating: These particles of brown sugar help to softly remove and soothe dead skin cells.
Natural formula: 82% natural and nature-derived ingredients help to gently exfoliate the skin without irritation.
HOW TO USE
After cleansing, thoroughly rub the mousse gently across your face until it removes dead cells and wastes, and make sure to rinse it off completely with water.

Use it at times on the nose, lips, or dry skin.

Make sure to use only on completely dry hands and face.
Important: Ingredients subject to change at manufacturer's discretion. For the most complete and up-to-date list of ingredients, please refer to product packaging.

Sucrose (27%), Glycerin, Caprylic / Capric Triglyceride, Dicaprylyl Carbonate, Phage-7 Glyceryl Cocoate, Diastereademonium Hectorite, Kan Candelilla Wax, a Xylene Agarose, 1,2-Hexane Diol, Purified Water, Propolis Extract, Honey Extract (0.01 Ppm), Polyacryl Amide, Dextrin, C13-14 Iso-Paraffins, Orange Peel O , Cacao Extract, Lychee Fruit Oil, Maltodextrin, Ethylhexyl Glycerin, Bergamot Oil, Sentenced Geranium Flower Oil, Laureth-7, Lavender Oil, Tea Tree Leaf Oil, Camellia Seed Oil, Mango Seed Oil, , Olive Oil, Tocopheryl Acetate, Grape Seed Oil, Lime Outpouring Oil, Clove Leaf Oil, Camphor Peel Oil, Butylene Glycol, Pearl Extract.
All packages from Lady Bonita are shipped from Point Chevalier, Auckland, New Zealand.

PROCESS TIME:

Products in stock: We process and ship out all orders Monday through Friday, not including holidays. Orders with standard shipping will usually be fulfilled and shipped the next business day (Monday through Friday, not including holidays).

Pre-orders: We ship them as soon they arrive to our warehouse. Please check the ETA (Estimated Time of Arrival) of each product.

DELIVERY TIME:

Once your order has shipped, you will receive a shipping confirmation email with your tracking information enclosed. Please check your inbox or spam.

Standard Shipping usually takes 1- 5 business days from the day it ships to arrive to its final destination. Delivery outside major towns and cities, including to and from rural or remote areas will take longer.

SHIPPING RATE: For rates, please check Shipping Rates.
Lady Bonita is an authorised retailer. Our products are 100% authentic and sourced directly from brands and authorized distributors.

Our team personally test every product that we curate.
Skincare and Makeup

For a positive experience with our products, follow these friendly reminders:

Read the label carefully, it contains important information, including precautions and a list of ingredients.
Read and follow Instructions on how to apply the product correctly, including the recommended amount and duration of effectiveness.
Patch Test for Your Skin. Unsure if a product is right for you? Conduct a patch test by applying a small amount to a skin area, like the underside of your wrist. If irritation occurs, or a rash develops, please avoid using the product.
Check Expiry Dates. Don't forget to check expiry dates. Some labels indicate how long a product lasts after opening or provide a best-before date.
Store Wisely. Follow the manufacturer's storage recommendations. If the label suggests keeping the product away from children or storing aerosol cans away from heat sources, take note.
Secure Packaging. After use, promptly store products, ensuring lids are tightly closed. Regularly check the packaging for leaks to maintain product integrity.

Your safety and satisfaction are our priorities. If you have any questions, feel free to reach out.
Choose options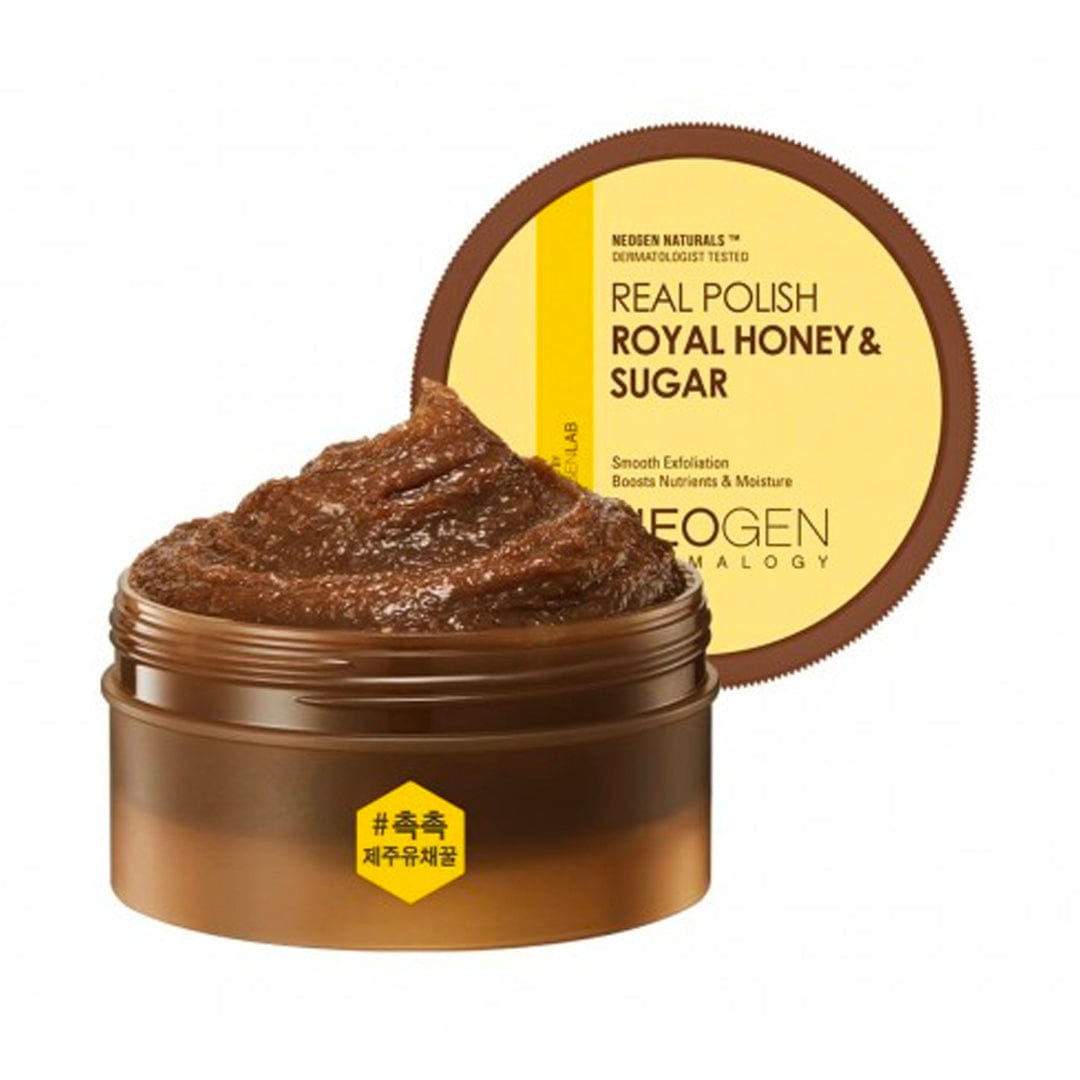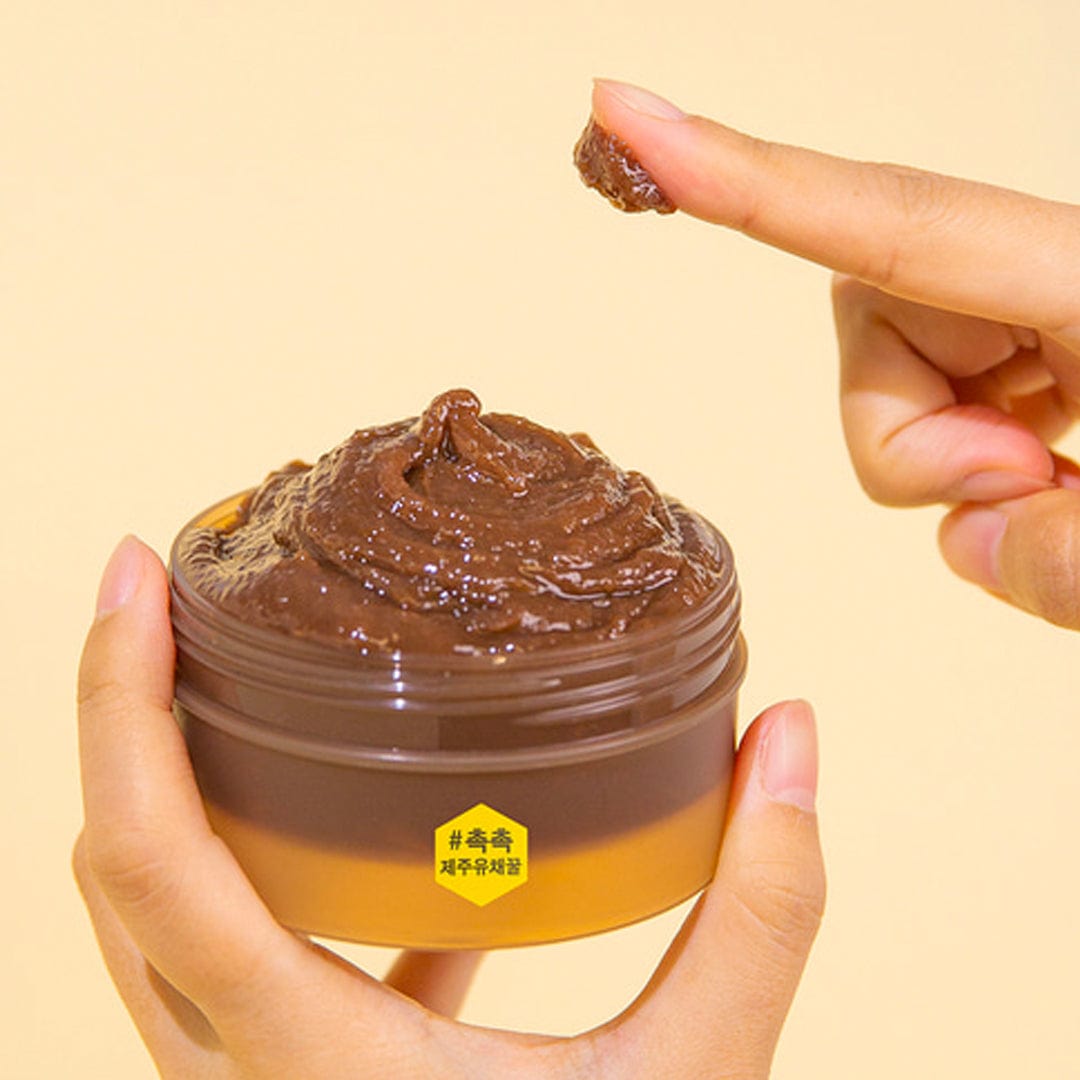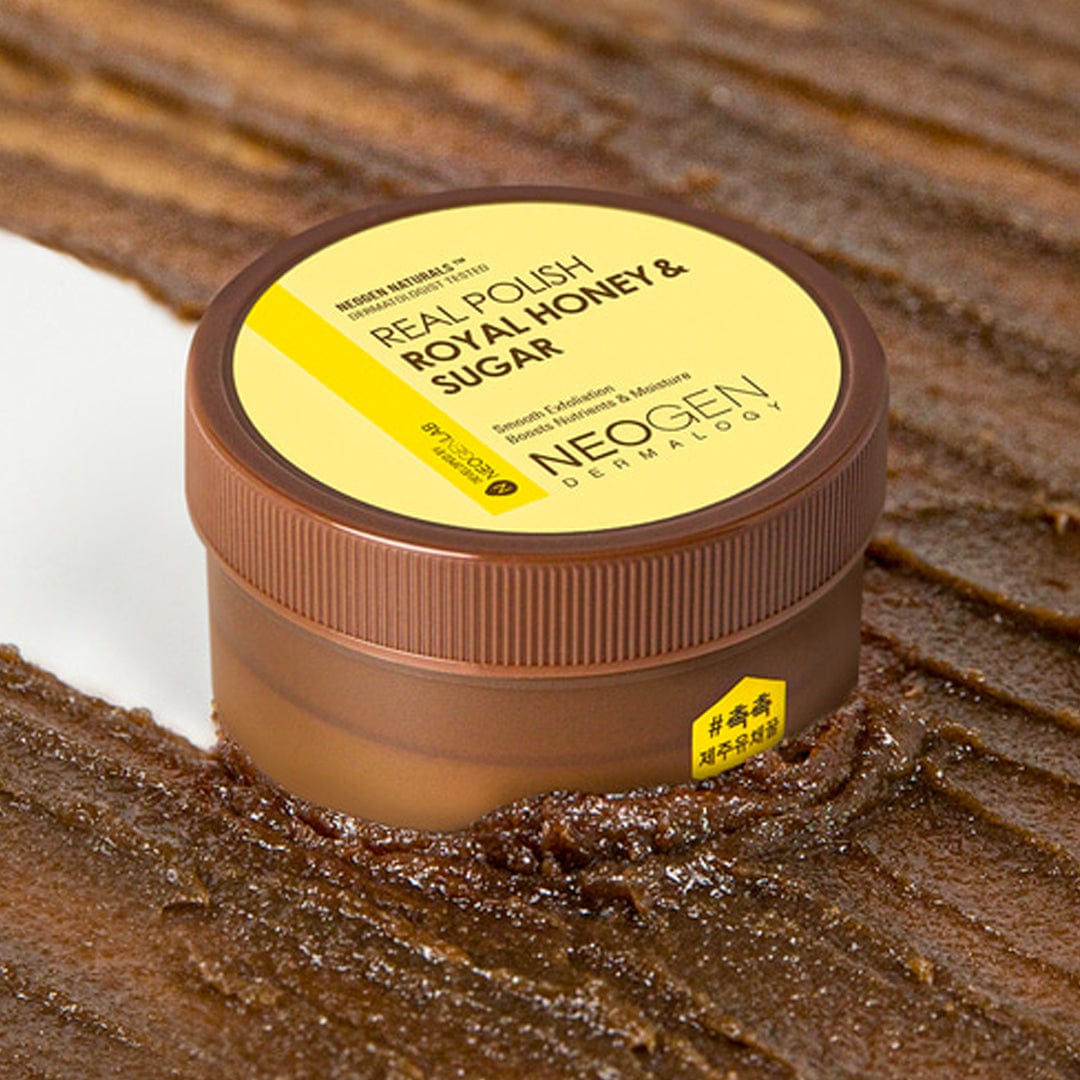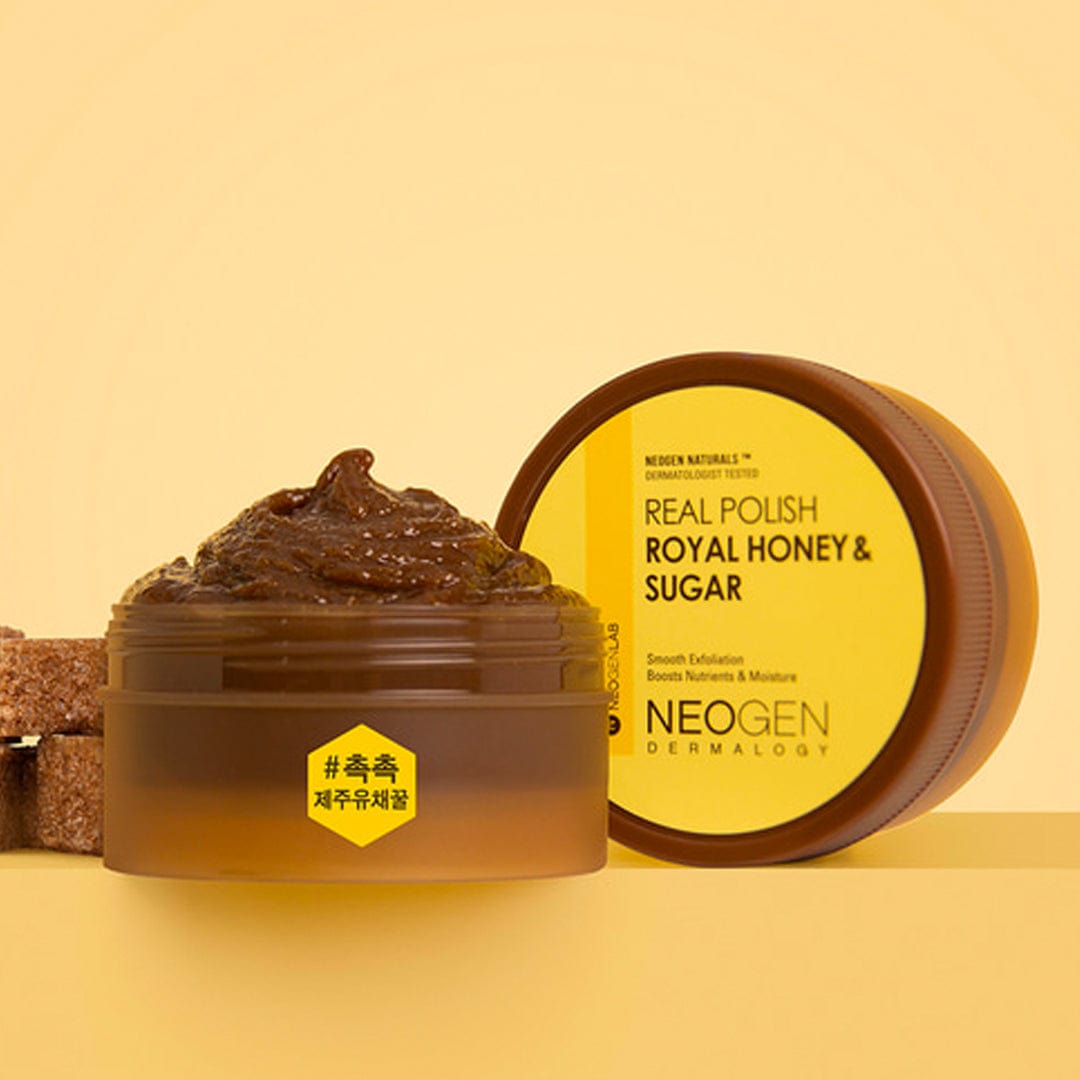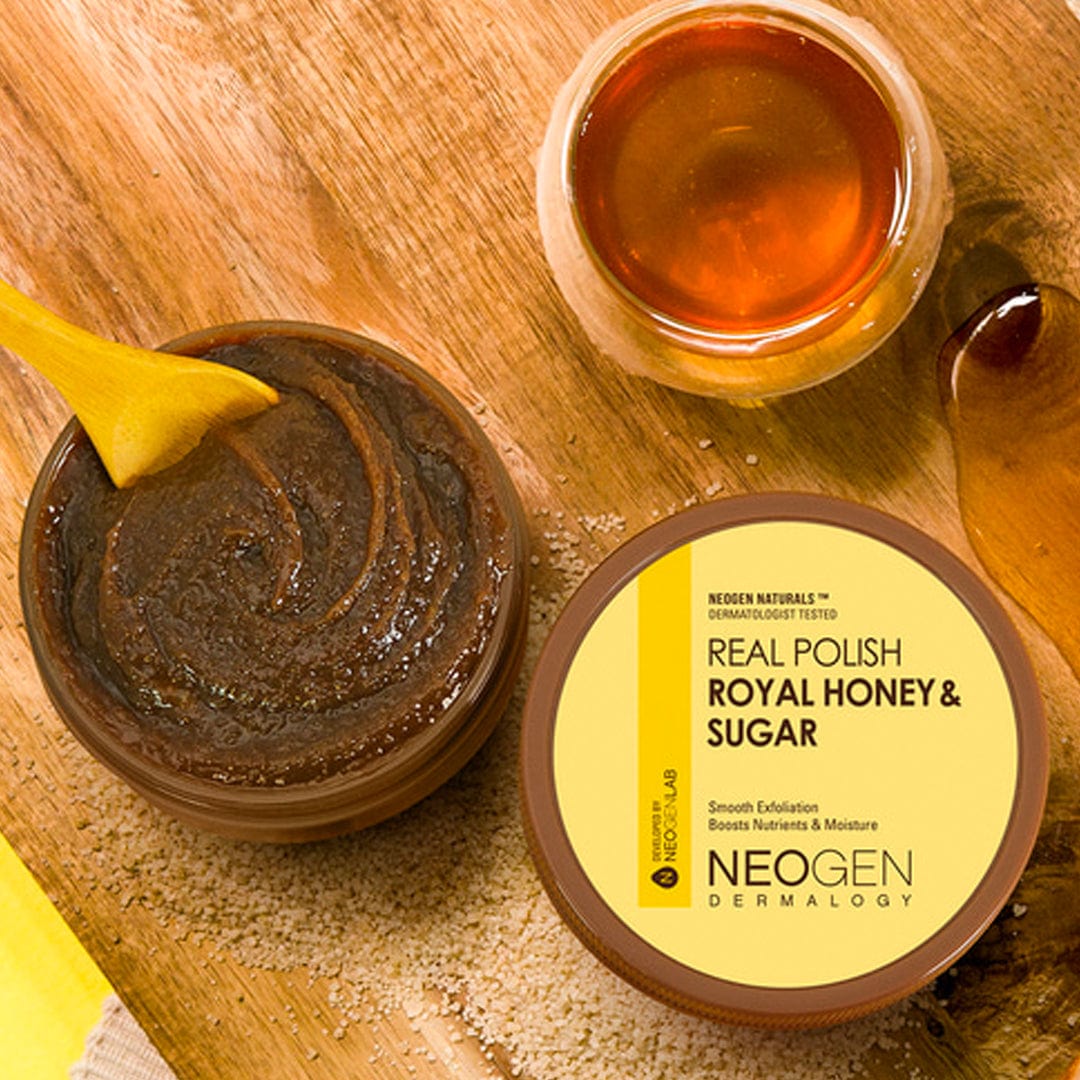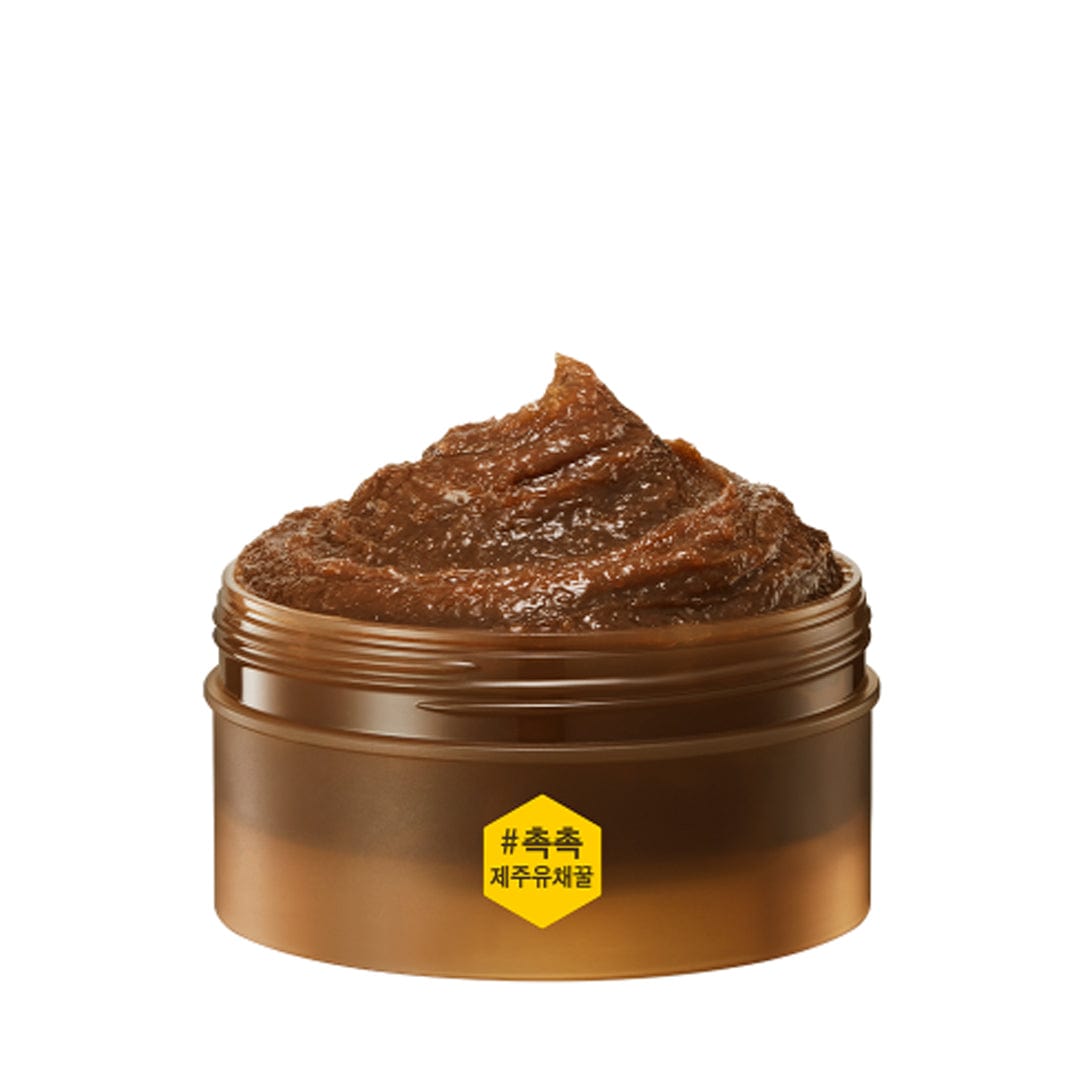 Gorgeous
I was a bit hesitant in getting a facial scrub but so glad I did as the sugar grains only last a short while before they dissolve, so was able to give my face a good scrub before the honey set it. Face was squeaky clean. Love it
So soft
Since using this my skin is so soft, thought it may just last on the days I used it but no it is staying soft and supple all the time. Will definitely buy again