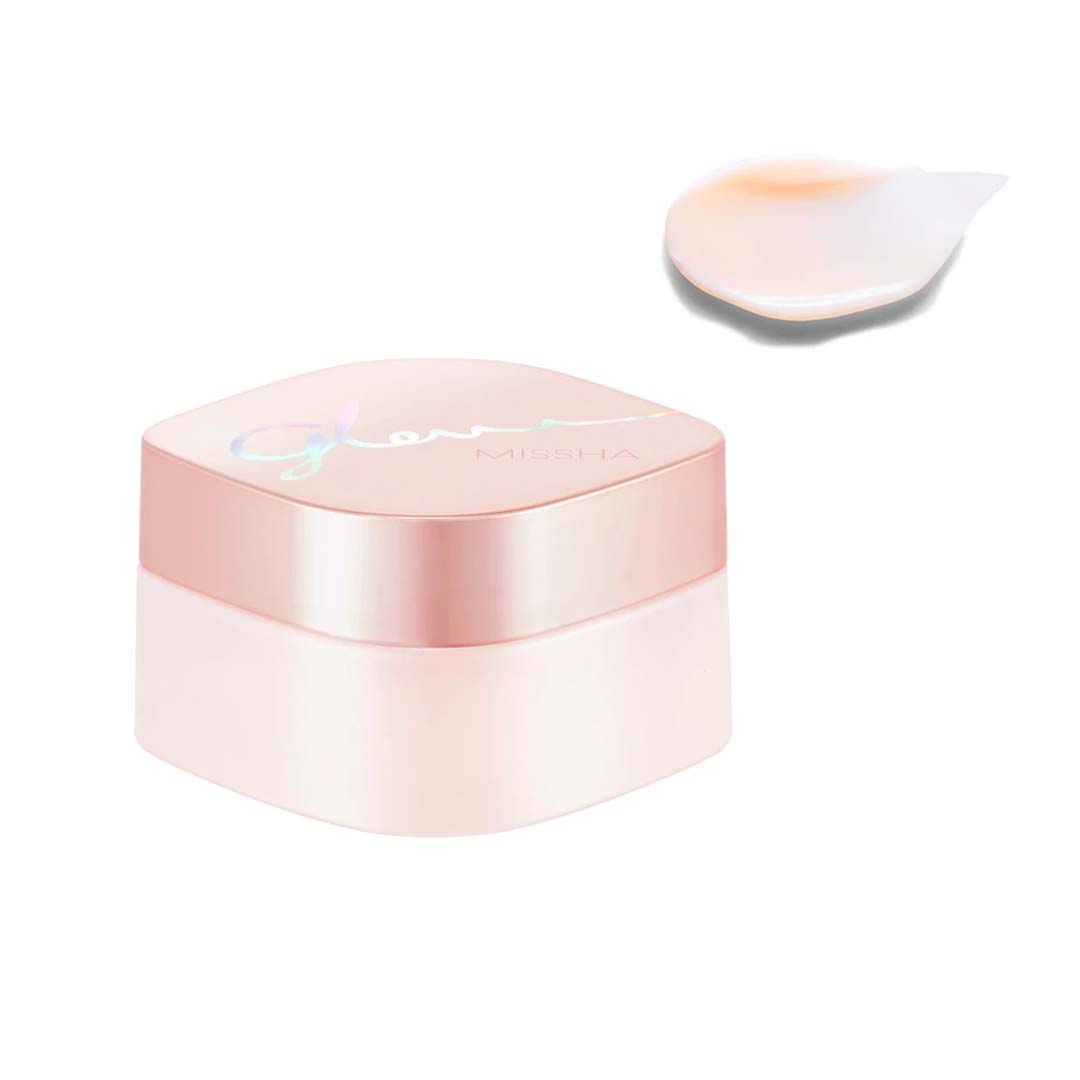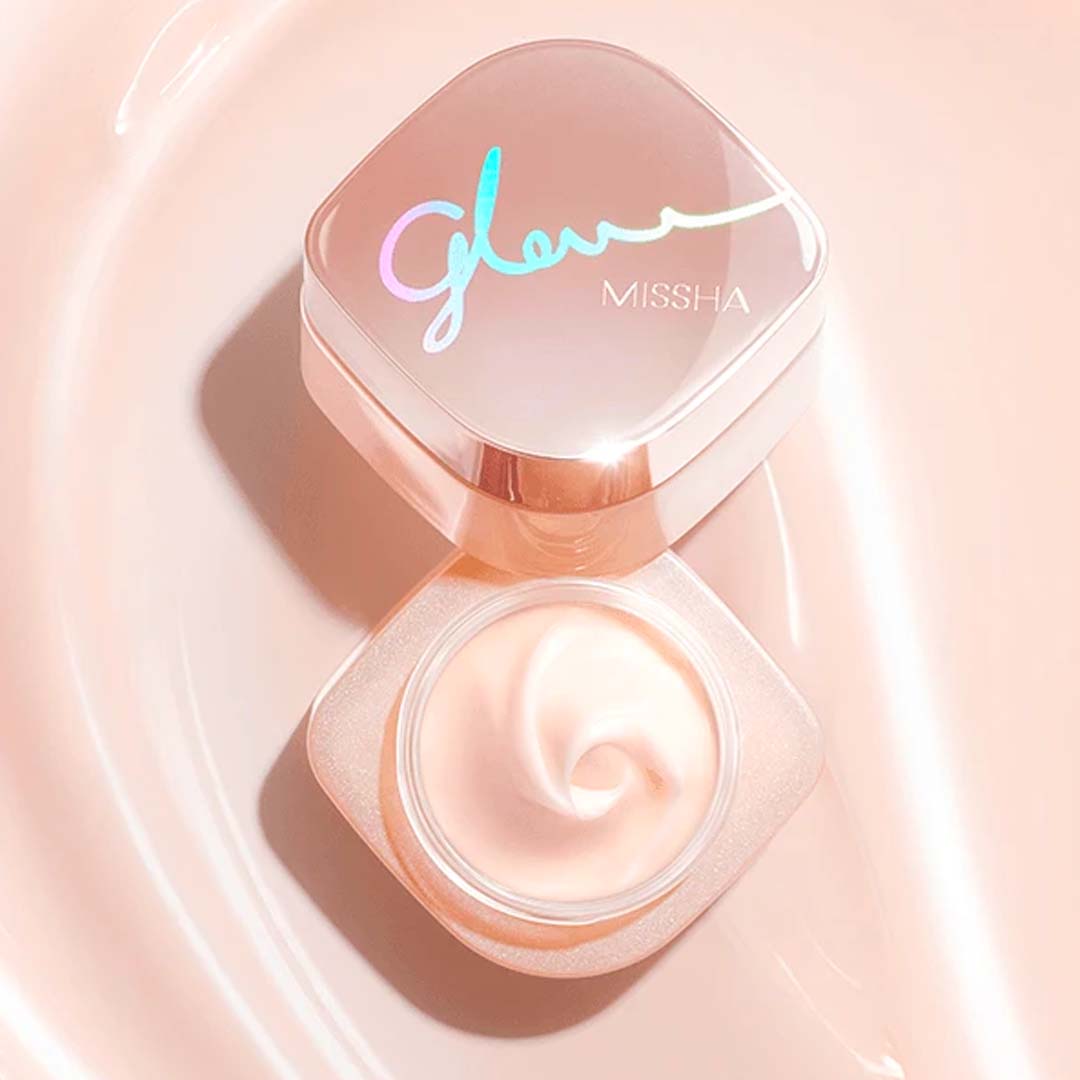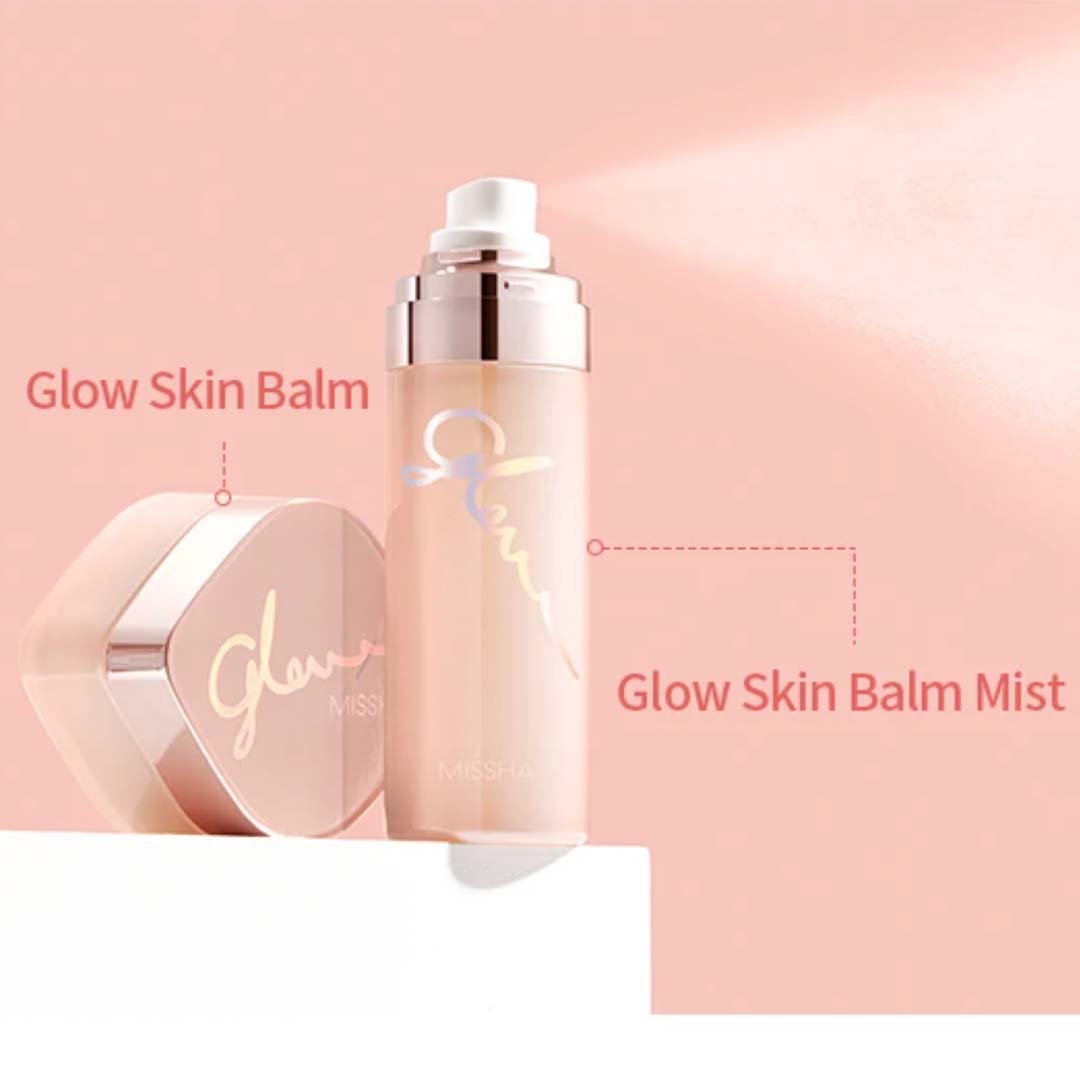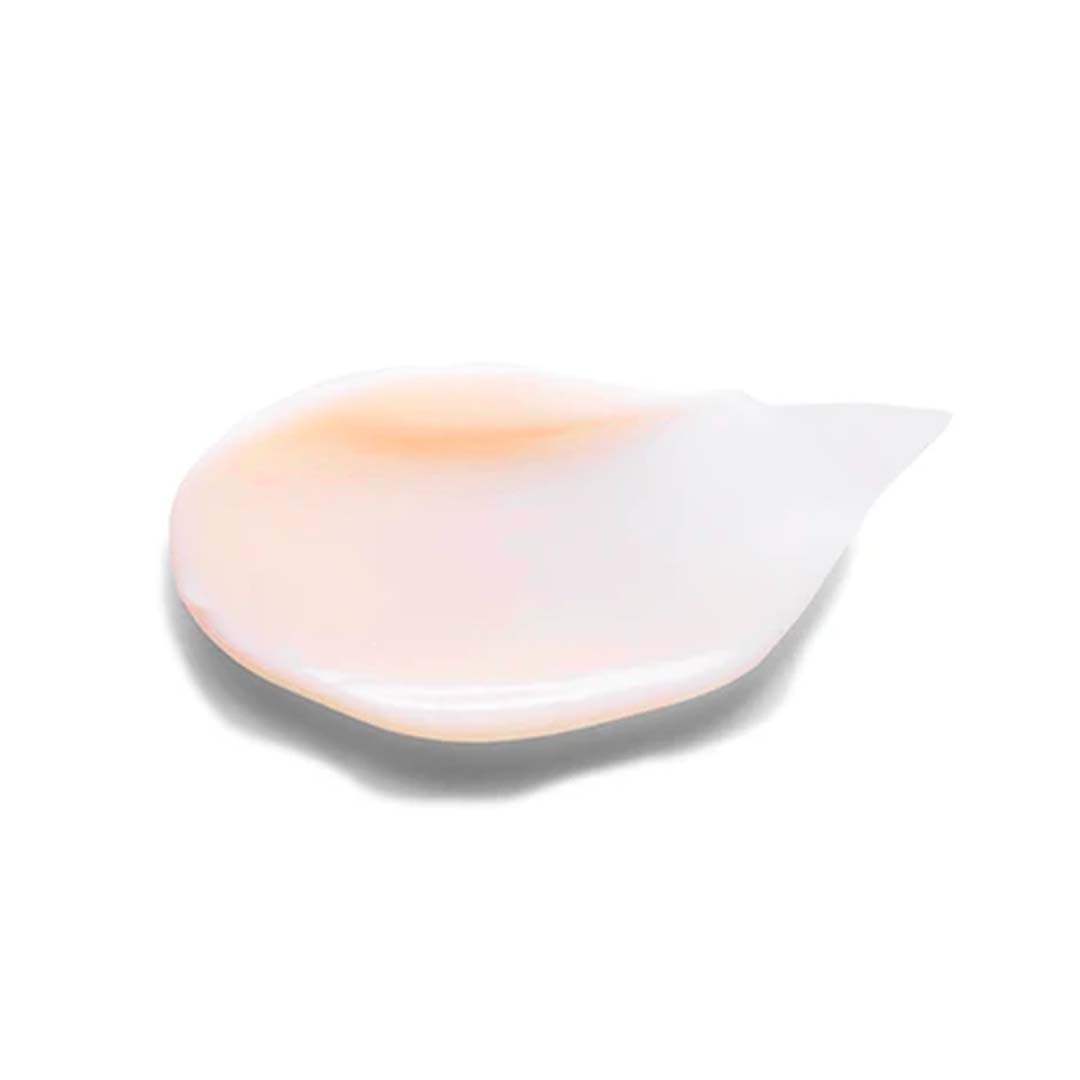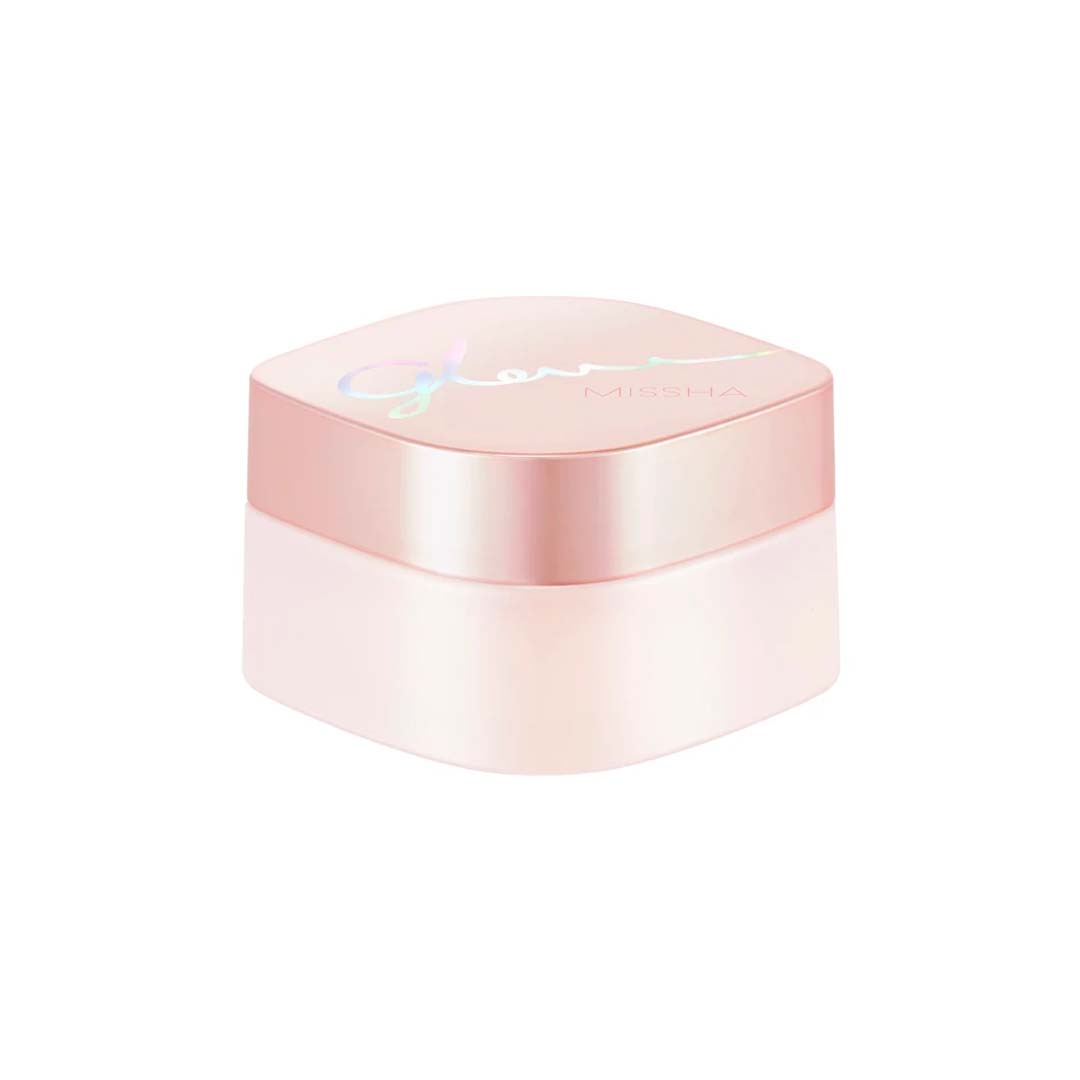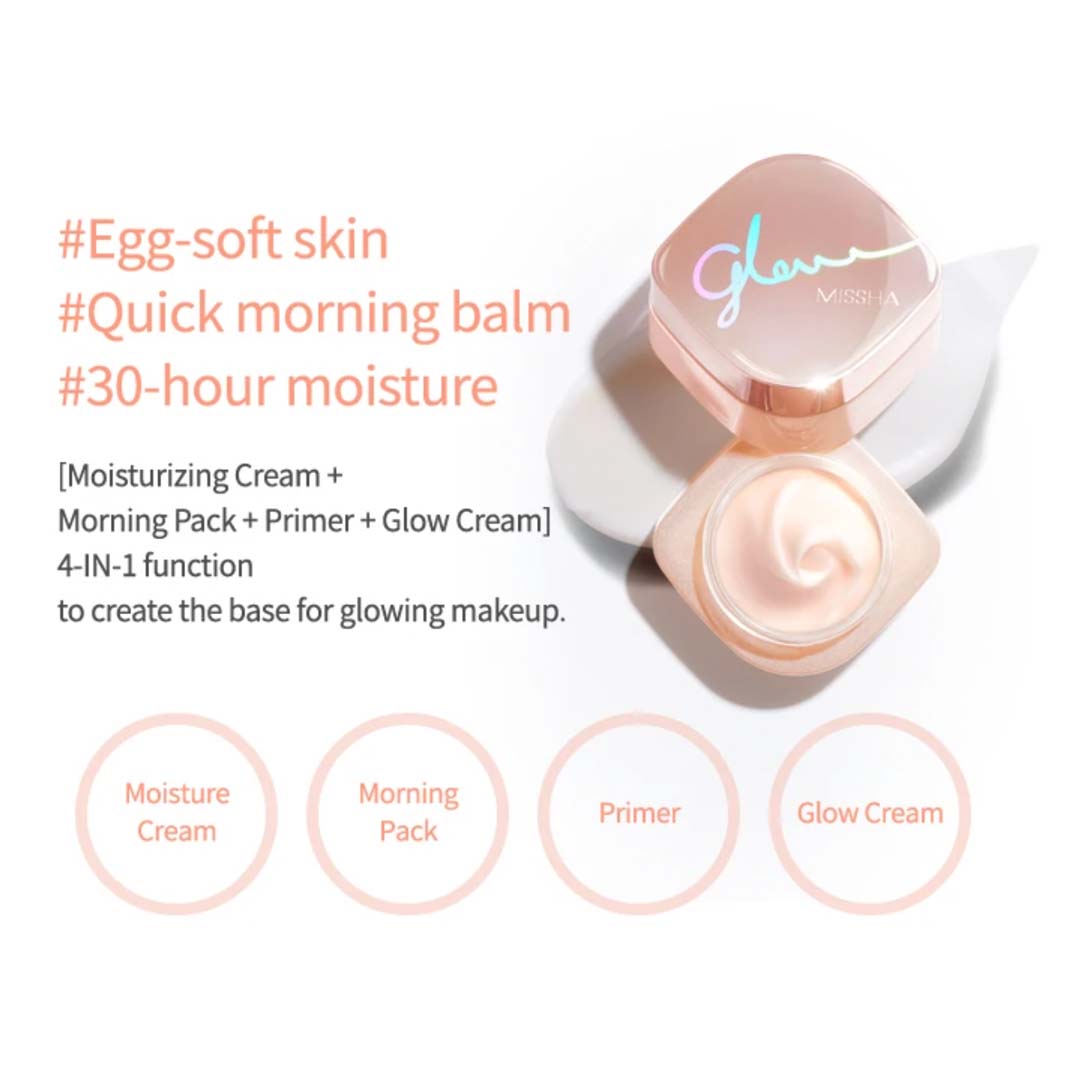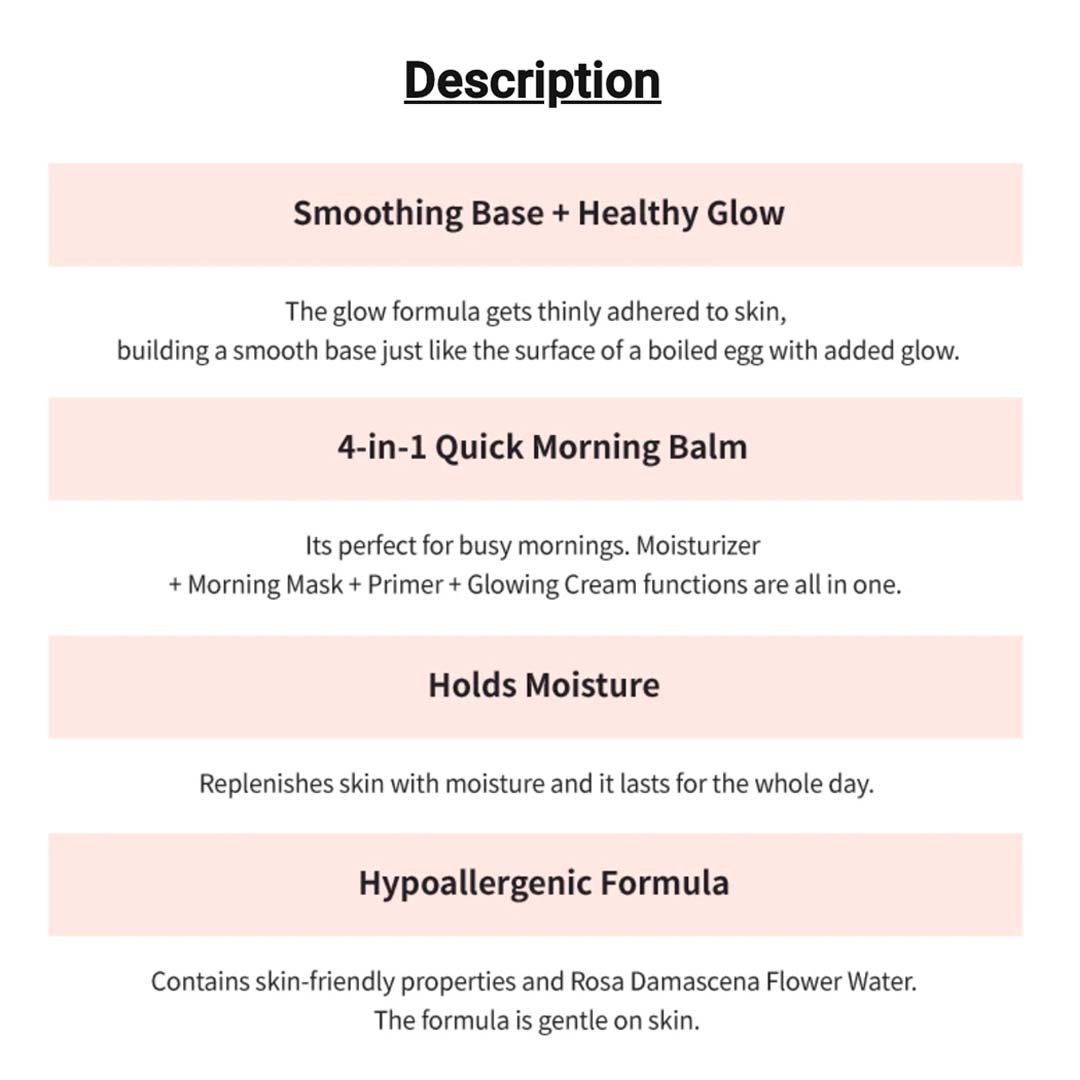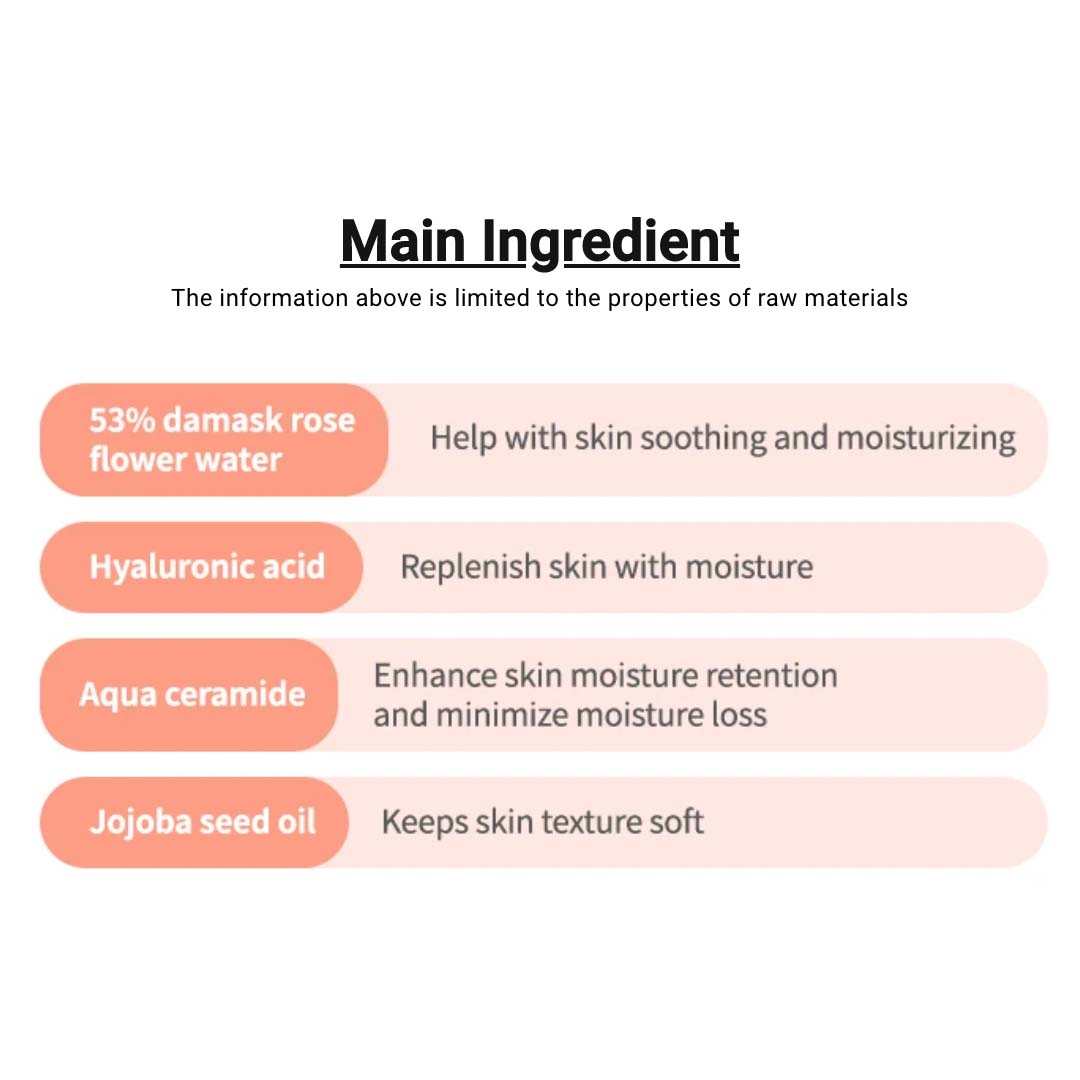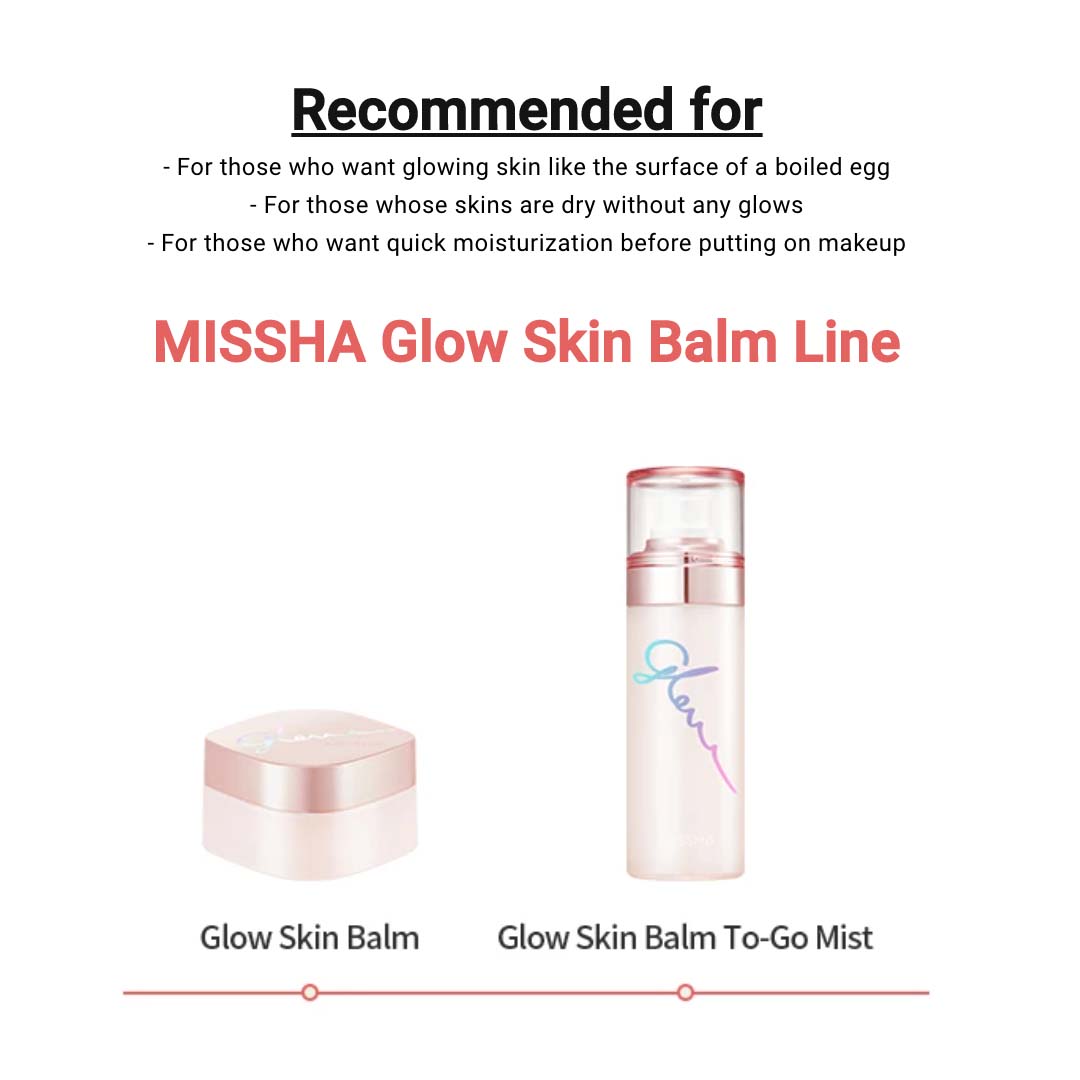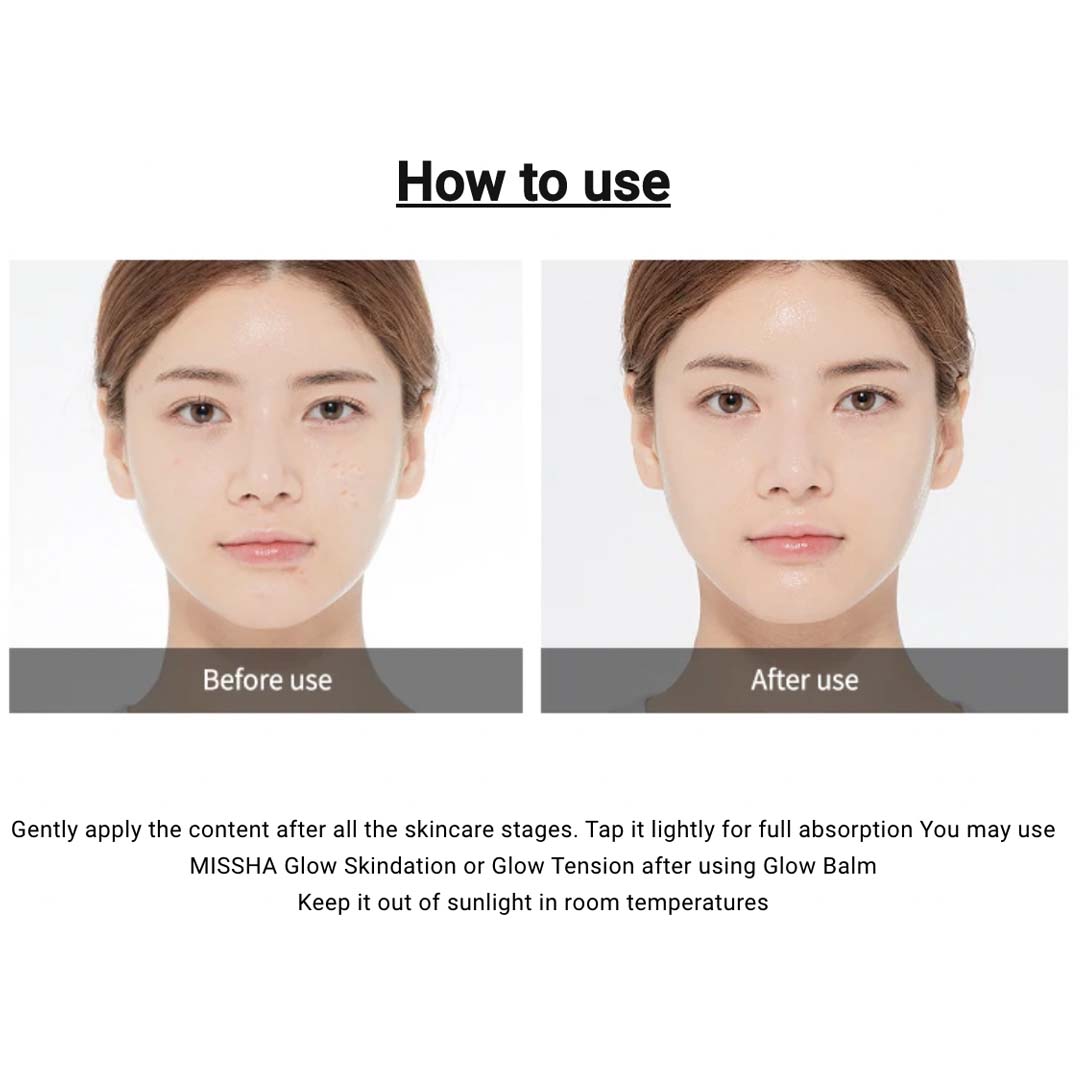 Missha. Glow Skin Balm
Our 4-in-1 moisturizing cream, primer, morning pack, and luminising cream can be applied under makeup for a flawless natural glow.
Recommended for those looking to brighten their makeup or daily look.
VOLUME
50 ml / 1.69 fl. oz.
HOW TO USE
As the last step of skincare, apply gently according to the texture of the skin and tap lightly to absorb it.





*Store at room temperature to prevent exposure to sunlight.




*May have individual differences
KEY INGREDIENTS
Rose Damascena flower water 77.8%: Helps calm and moisturize the skin.
Hyaluronic Acid: Hydrates your skin.
Aquaeramide: Increases skin moisture retention and minimizes moisture loss.
Jojoba seed oil: Softens the skin texture.
Choose options