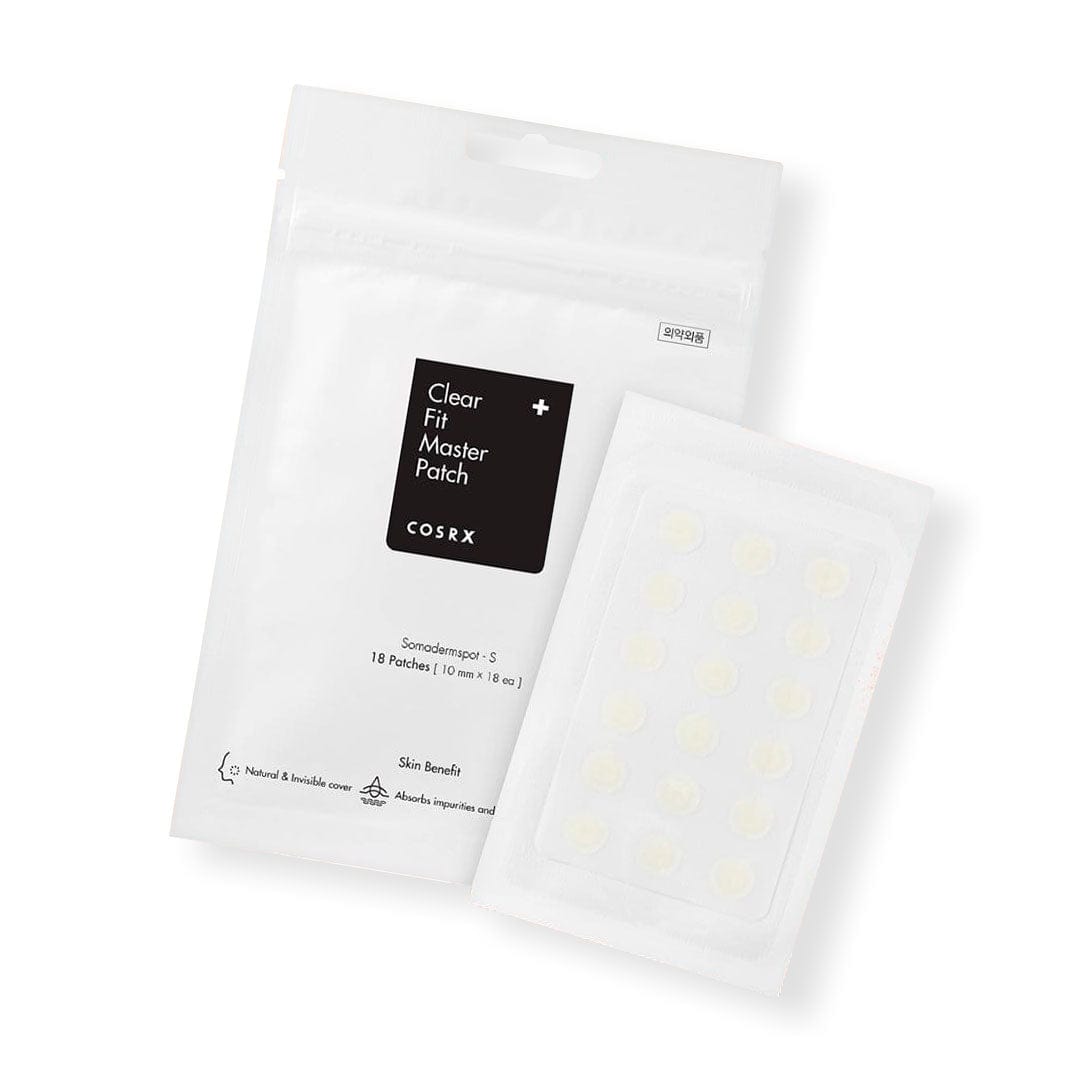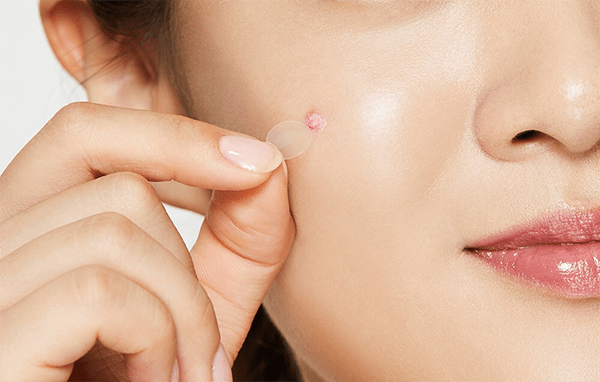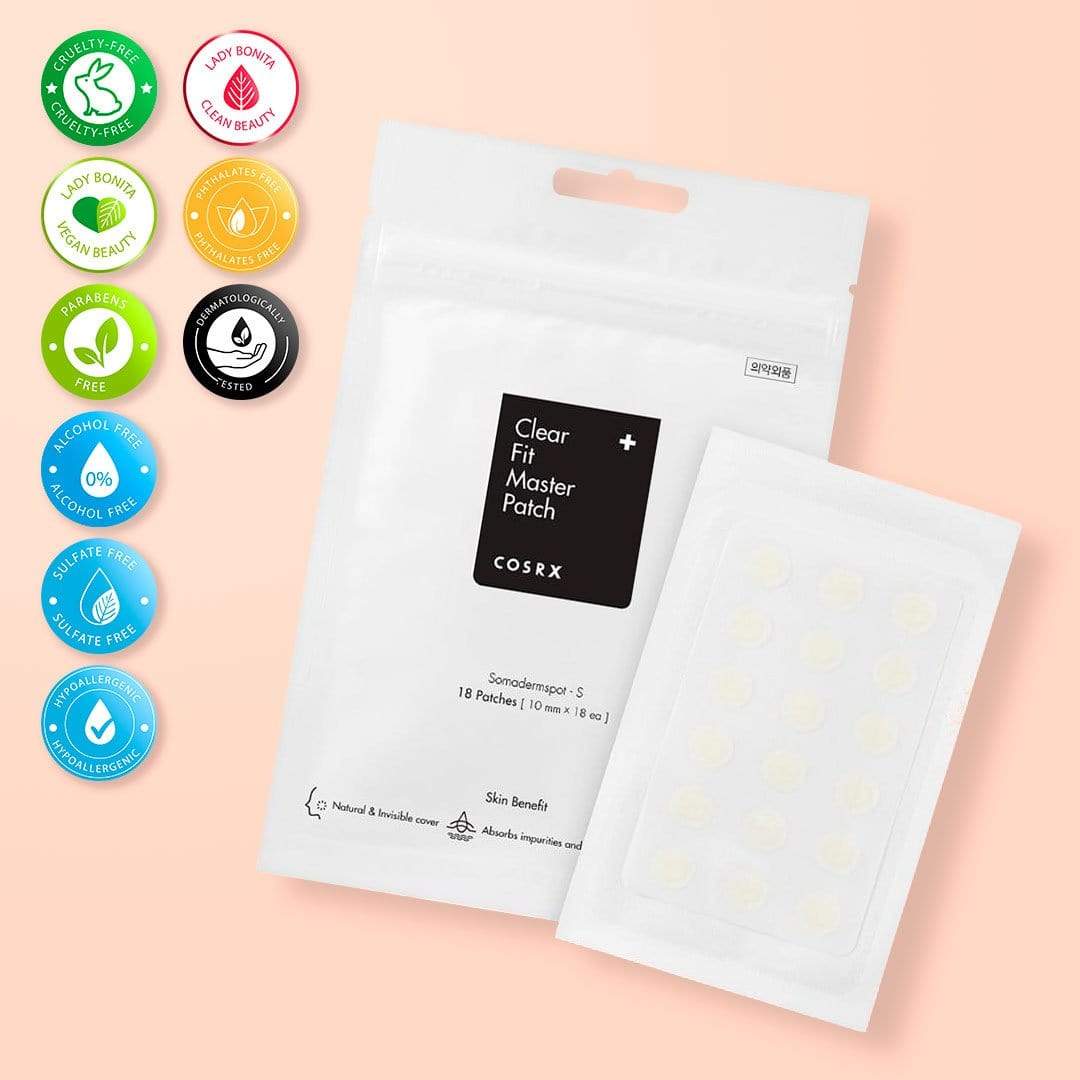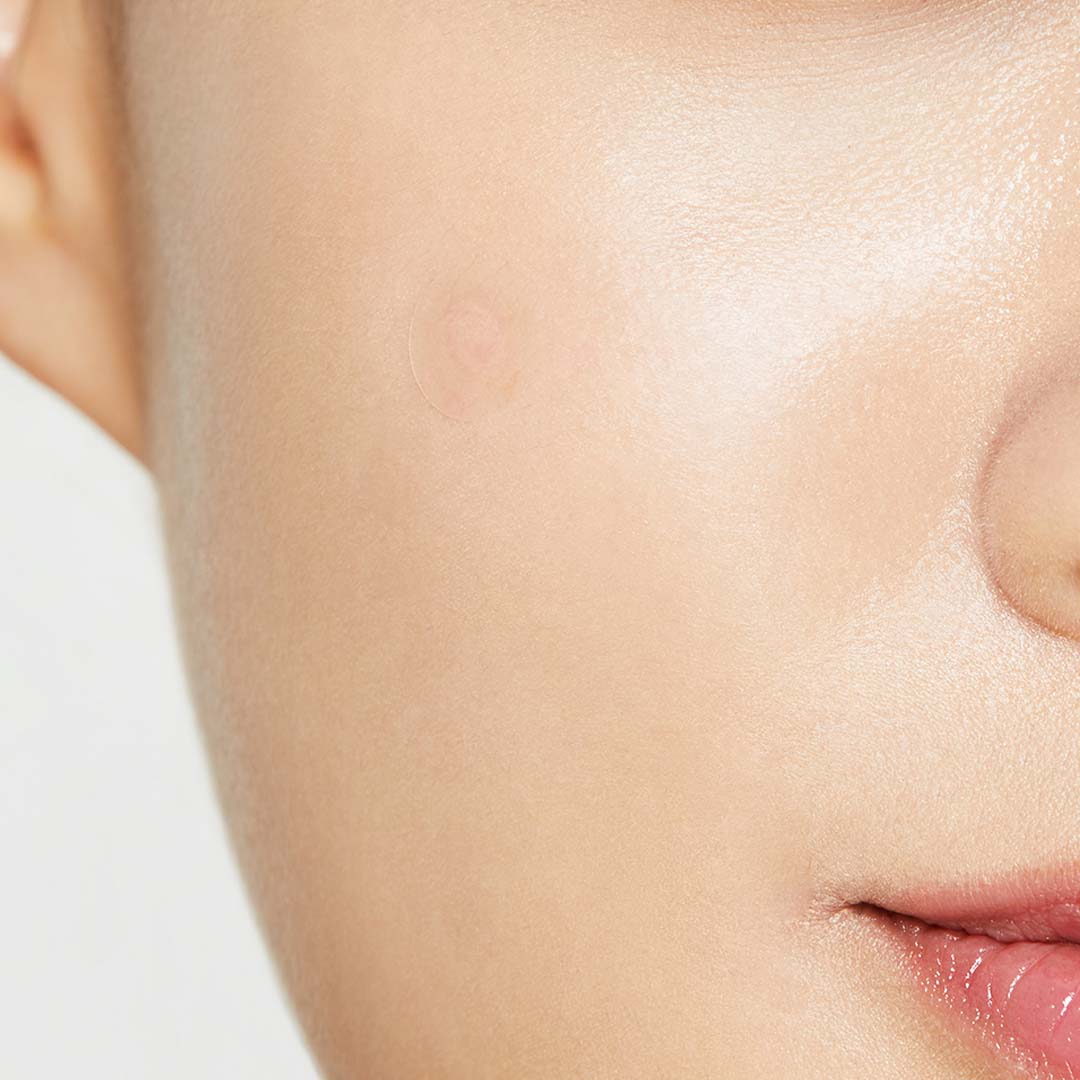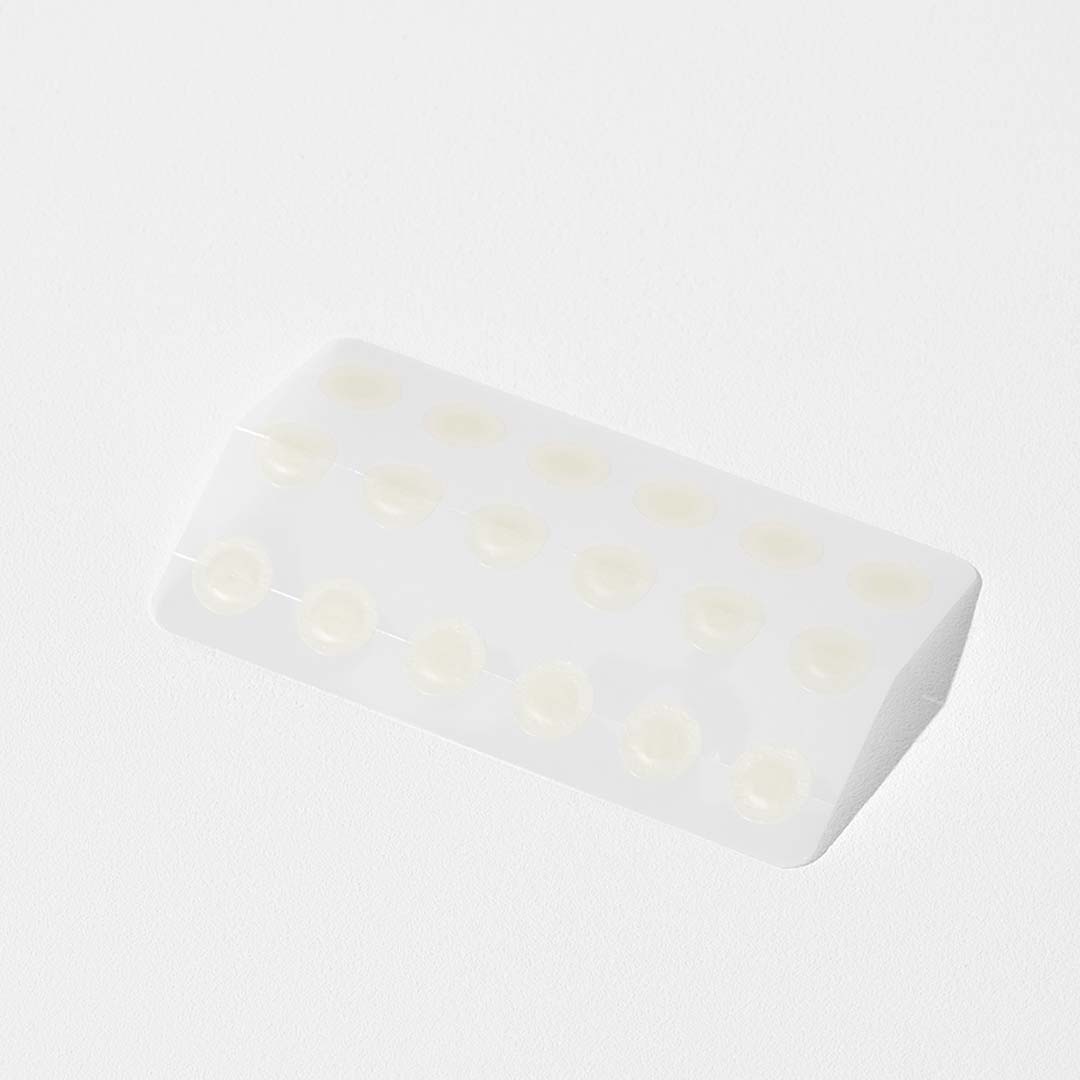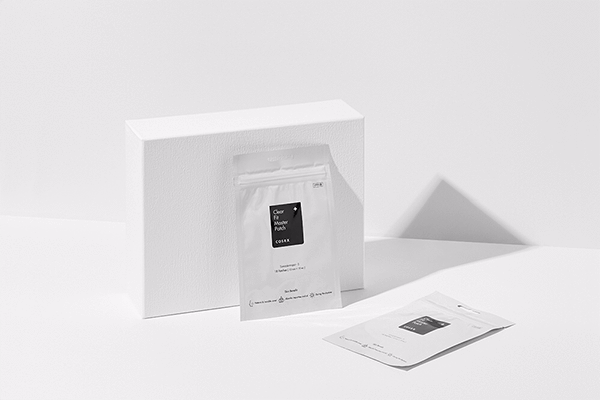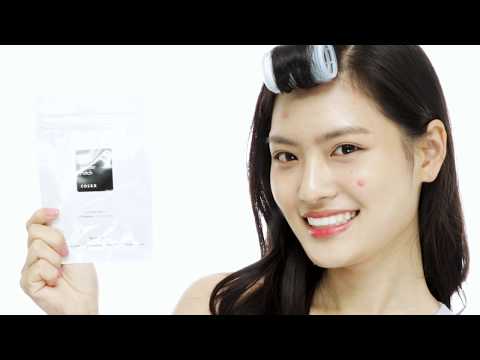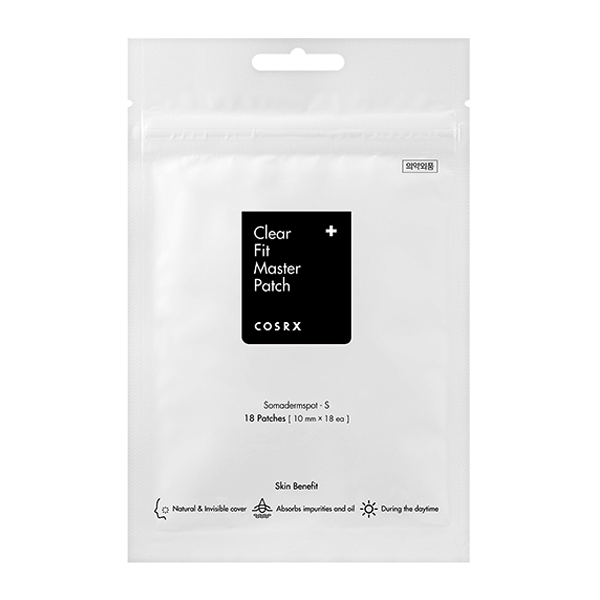 Cosrx. Clear Fit Master Patch
Matt, Gradient, Ultra-thin!
The Clear Fit Master Patch is the skin product you want to have next to you when you have a little breakout or some injury.
You apply the patch and create a barrier between the wounded part and the bacteria that floats around us, ensuring your healing process goes faster and without trouble.
This patch is ultra-thin, so you won't have to worry about people noticing it. You apply makeup over it, and it will go unnoticeable. It is excellent for use during the daytime, especially making a healthy barrier between your skin and the sunlight that can worsen a wound. This patch has your back, is as effective as discrete, you will love it, and your skin will thank you so much!
VOLUME
18 patches
Hydrocolloid material (SomadermSpot – S)
Hydrocolloid material effectively extracts impurities and creates a moist environment, making the healing process faster.
Protecting the problematic areas
COSRX Clear Fit Master Patch is a barrier against bacteria, preventing secondary infection.
Matt, gradient, ultra-thin
COSRX Clear Fit Master Patch is an ultra-thin acne patch in a gradient form with a matt finish, and it is barely noticeable when applied to the skin. You could go out with the patch on during the daytime, and it would seem natural. However, it is even more invisible once makeup is applied on top.
Fast and intensive treatment
COSRX Clear Fit Master Patch reduces inflammation by absorbing exudate breakouts while protecting the flights from secondary infection.
The zit size will shrink remarkably without leaving scars after a few hours.
Take a proper amount of the cream and apply a thick layer to the troubled, blemished spots.
HOW TO USE
Thoroughly wash the blemishes.
Stick COSRX Acne Pimple Master Patch onto the dry skin before proceeding with your skincare routine.
Important: Ingredients subject to change at manufacturer's discretion. For the most complete and up-to-date list of ingredients, please refer to product packaging.

Polyurethane Film, Cellulose Gum, Styrene Isoprene Styrene Block Copolymer, Polyisobutylene, Petroleum Resin, Liquid Paraffin, Tetrakis Methane.

All packages from Lady Bonita are shipped from Point Chevalier, Auckland, New Zealand.

PROCESS TIME:

Products in stock: We process and ship out all orders Monday through Friday, not including holidays. Orders with standard shipping will usually be fulfilled and shipped the next business day (Monday through Friday, not including holidays).

Pre-orders: We ship them as soon they arrive to our warehouse. Please check the ETA (Estimated Time of Arrival) of each product.

DELIVERY TIME:

Once your order has shipped, you will receive a shipping confirmation email with your tracking information enclosed. Please check your inbox or spam.

Standard Shipping usually takes 1- 5 business days from the day it ships to arrive to its final destination. Delivery outside major towns and cities, including to and from rural or remote areas will take longer.

SHIPPING RATE: For rates, please check Shipping Rates.
Lady Bonita is an authorised retailer. Our products are 100% authentic and sourced directly from brands and authorized distributors.

Our team personally test every product that we curate.
Skincare and Makeup

For a positive experience with our products, follow these friendly reminders:

Read the label carefully, it contains important information, including precautions and a list of ingredients.
Read and follow Instructions on how to apply the product correctly, including the recommended amount and duration of effectiveness.
Patch Test for Your Skin. Unsure if a product is right for you? Conduct a patch test by applying a small amount to a skin area, like the underside of your wrist. If irritation occurs, or a rash develops, please avoid using the product.
Check Expiry Dates. Don't forget to check expiry dates. Some labels indicate how long a product lasts after opening or provide a best-before date.
Store Wisely. Follow the manufacturer's storage recommendations. If the label suggests keeping the product away from children or storing aerosol cans away from heat sources, take note.
Secure Packaging. After use, promptly store products, ensuring lids are tightly closed. Regularly check the packaging for leaks to maintain product integrity.

Your safety and satisfaction are our priorities. If you have any questions, feel free to reach out.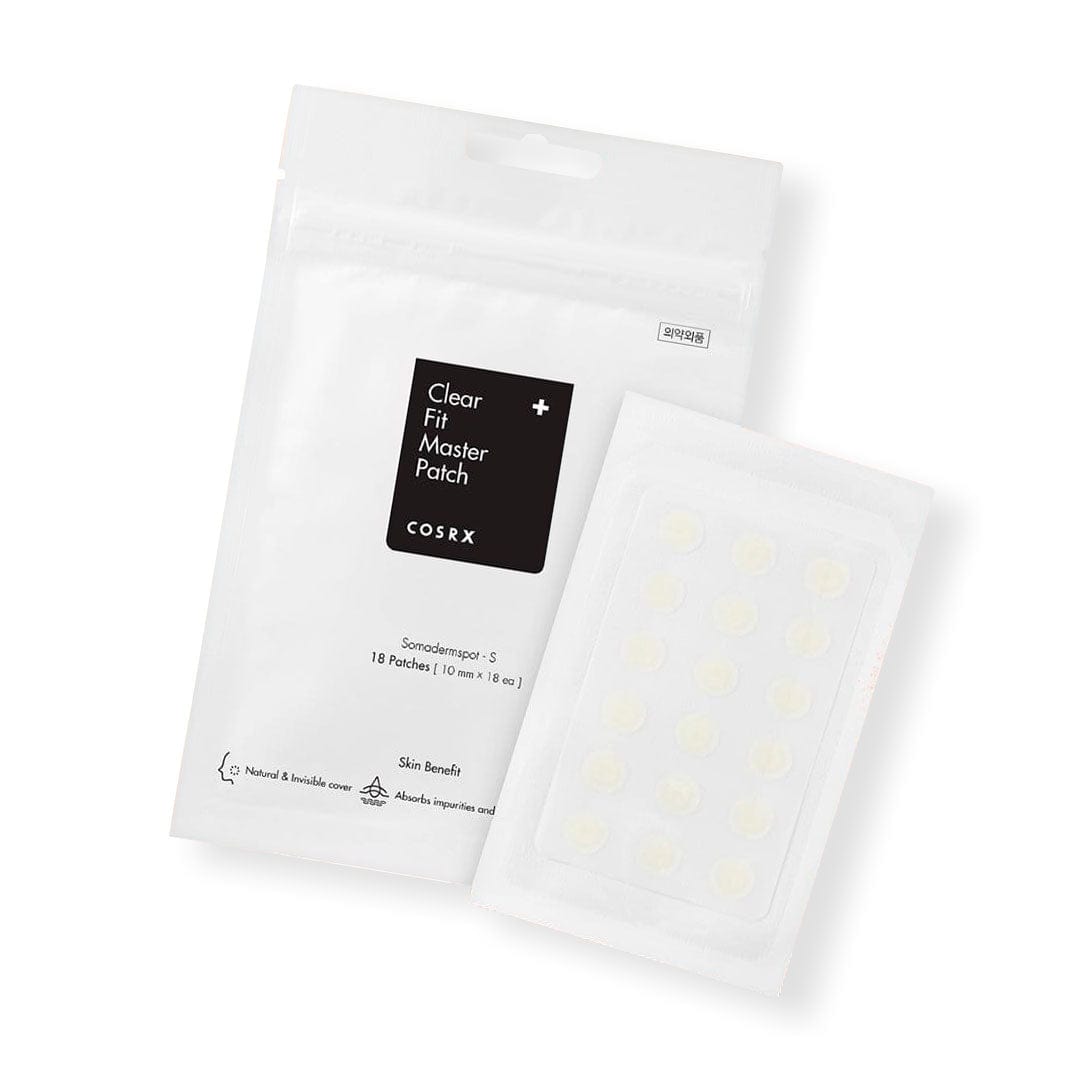 Cosrx. Clear Fit Master Patch
Sale price

$4.00 USD
Regular price
Choose options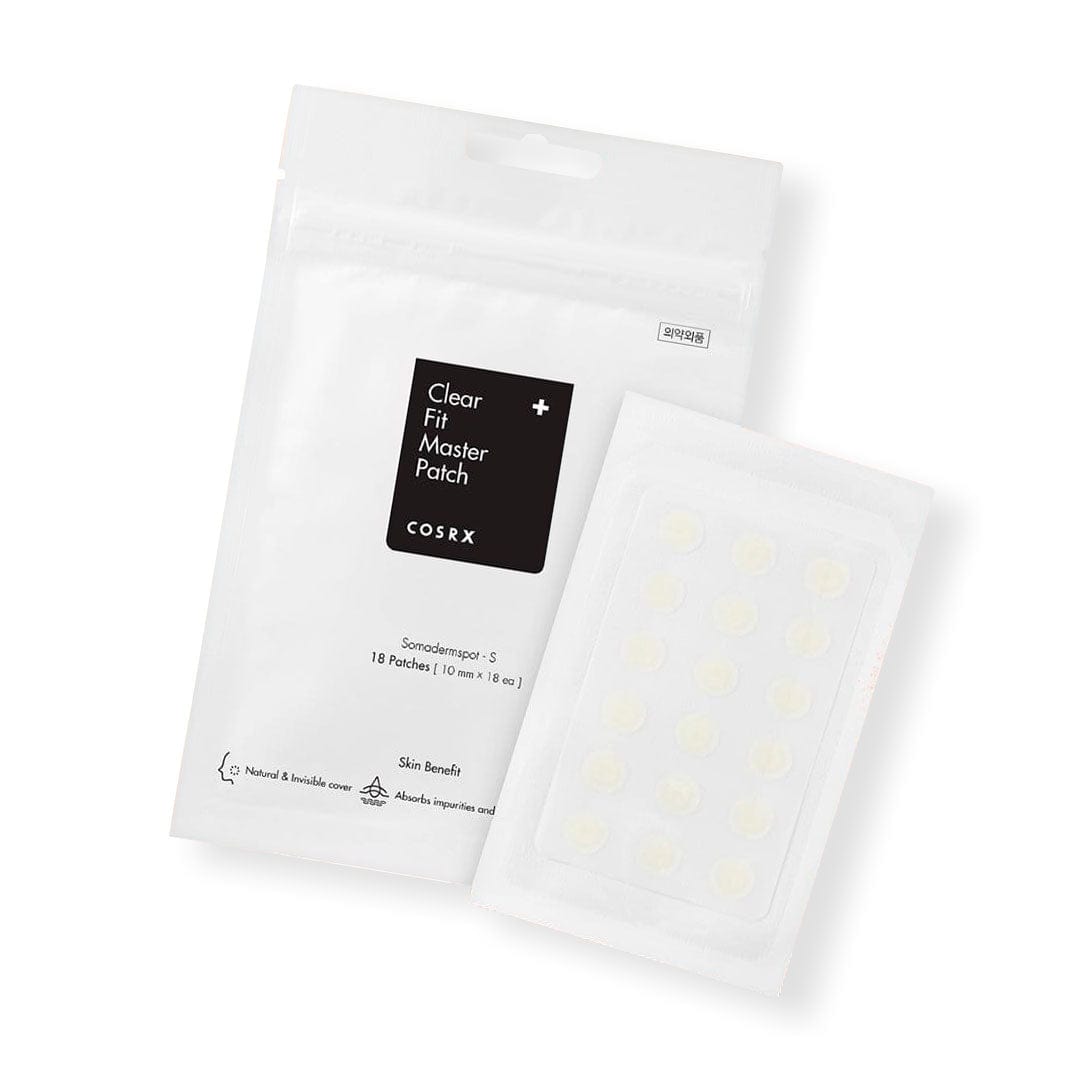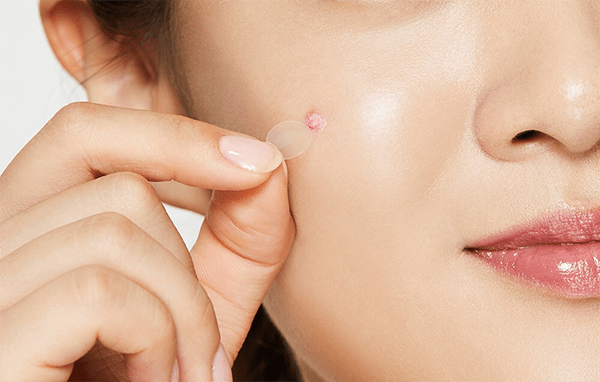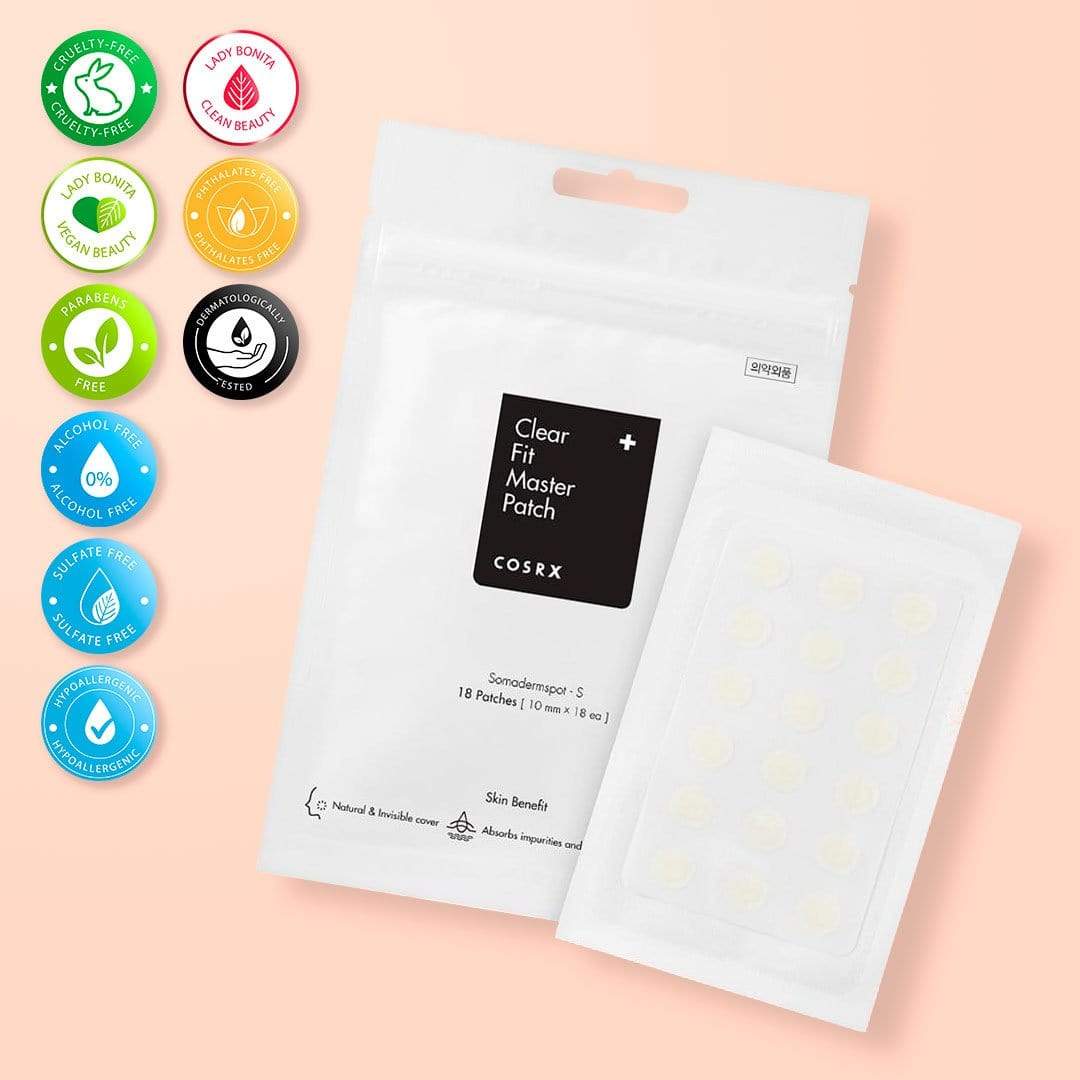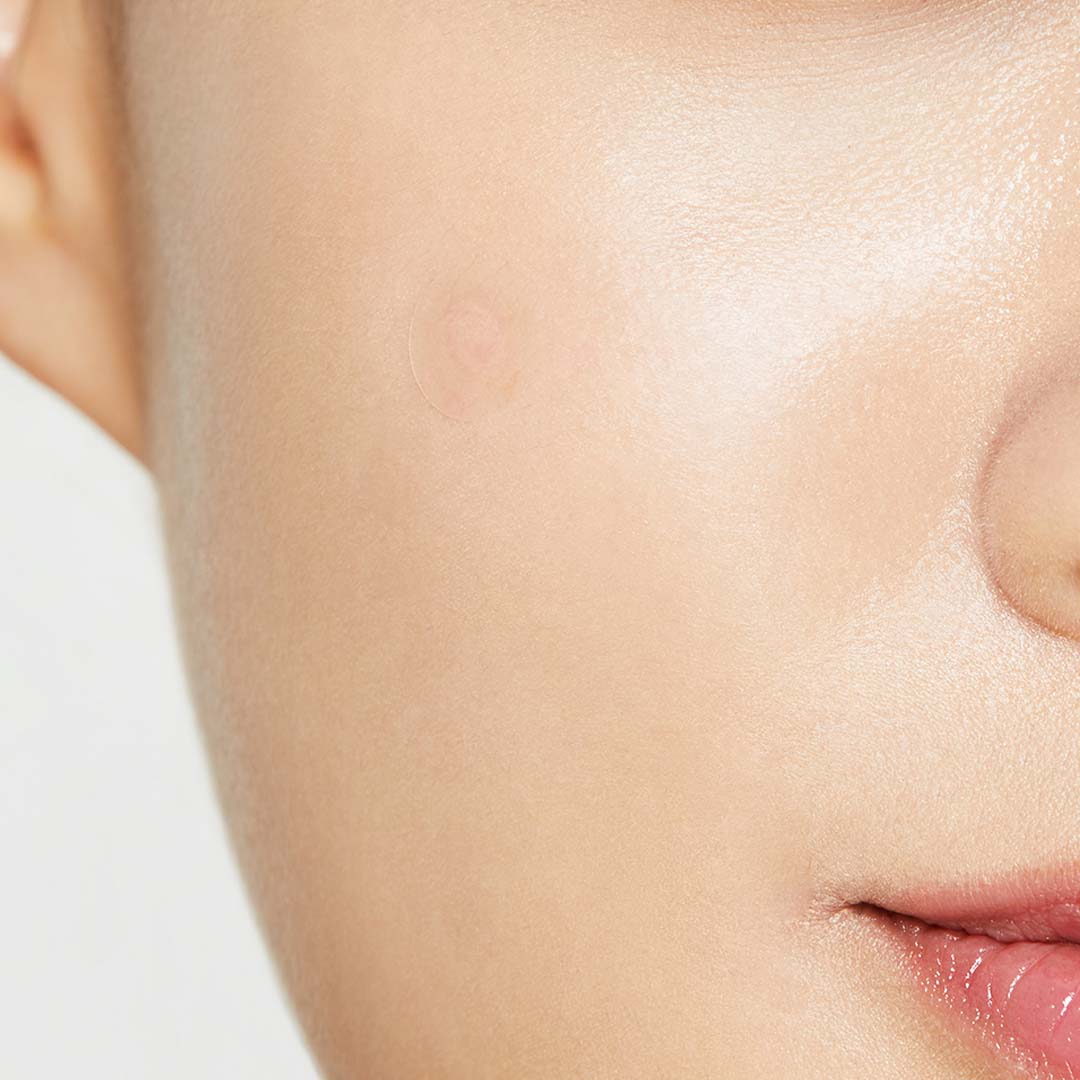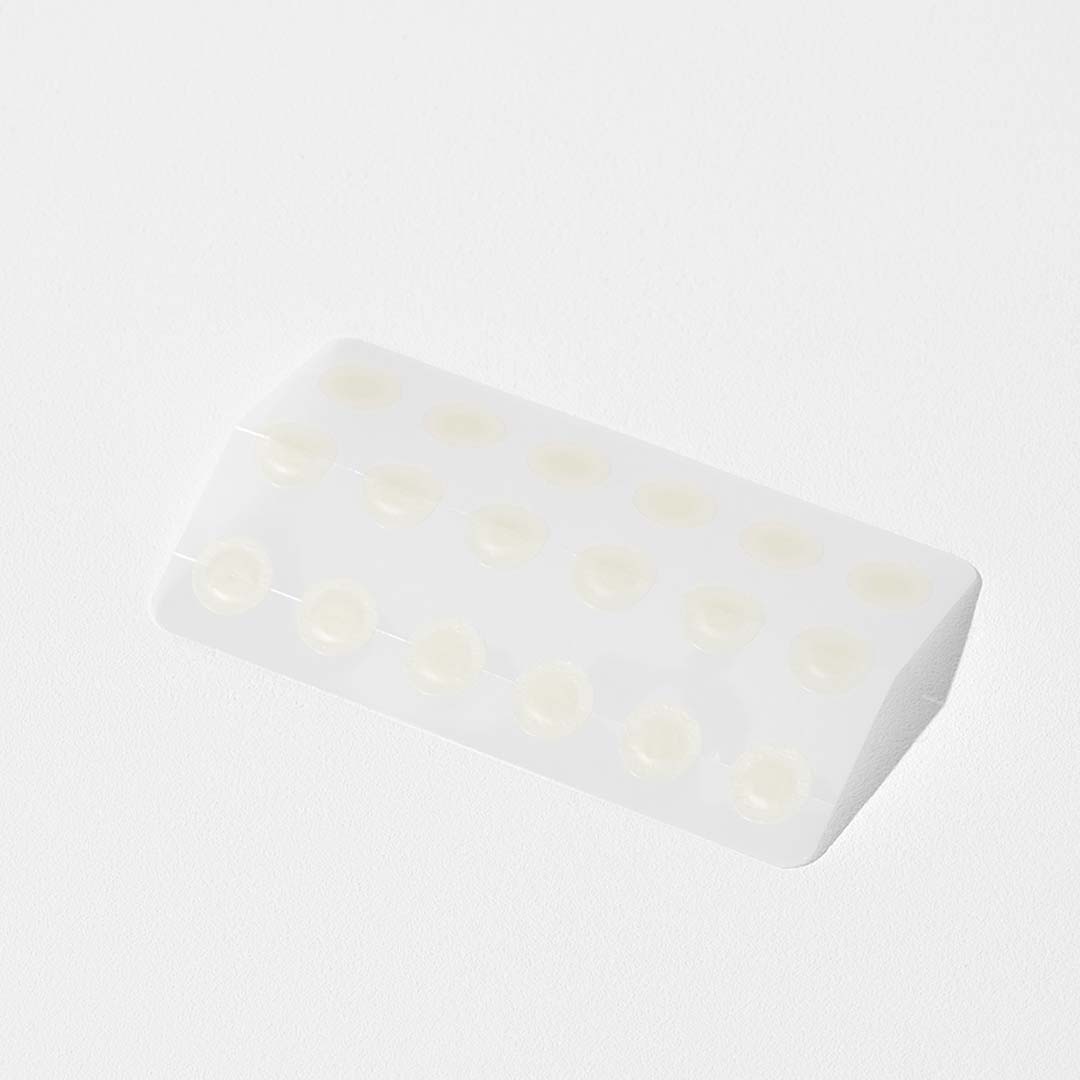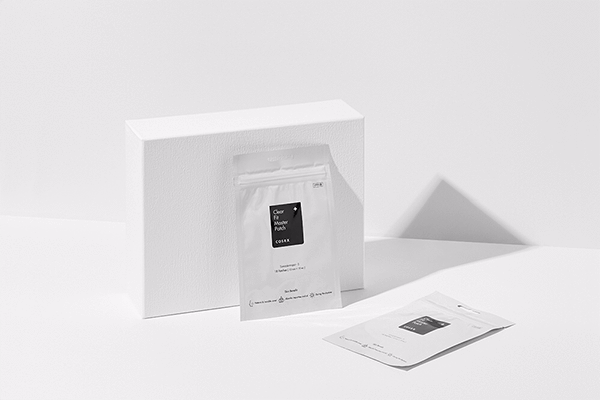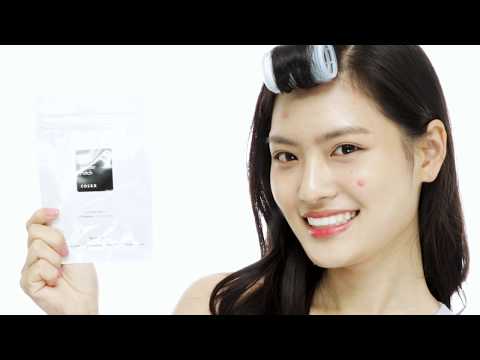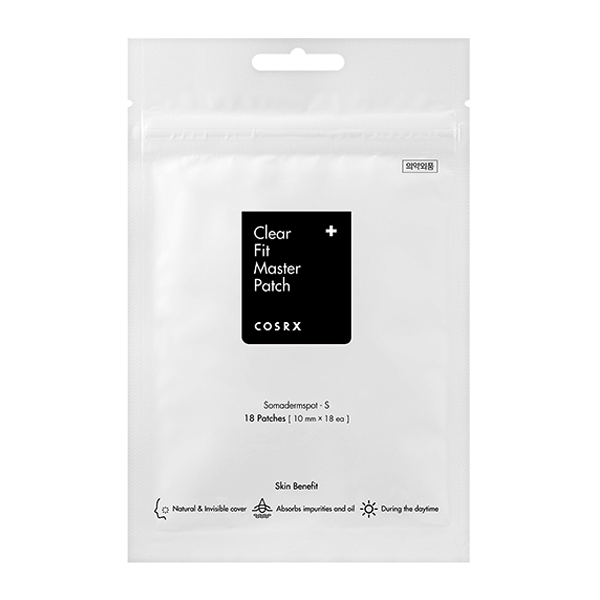 Cosrx. Clear Fit Master Patch
LOVE
I always buy these when I start to notice white heads and general break outs, or I have picked at my skin and need something to physical prevent me from picking out at it. These are an ABSOLUTE GOD SEND!!! They have never failed to take out the pus in my pimples, leaving them less irritated and less noticeable. I have ordered about 8+ of these and will DEFINTELY continue to use them. In fact, they are in my cart right now ;)
A must have in your cupboard...
Cosrx Clear Fit Master Patches are always something I keep in my bathroom cupboard. These little beauties are a go to for spots! They really are a magical little dot! Pop on at night, or duri g the day for covering under makeup, and those pesky blemishes are history. Get some now!
Great little patch
Only used once since purchase, great for when having breakouts. Helped sooth the zit and prevented me from picking on it..Also made it unnoticeable 😊
My go-to pimple patch
I love these for when i have the big, painful "blind" pimples. It helps them heal faster. I also like to use them on whiteheads because it stops me from picking at them. Plus seeing how much gunk is absorbed on the patch is gross, but so so satisfying.