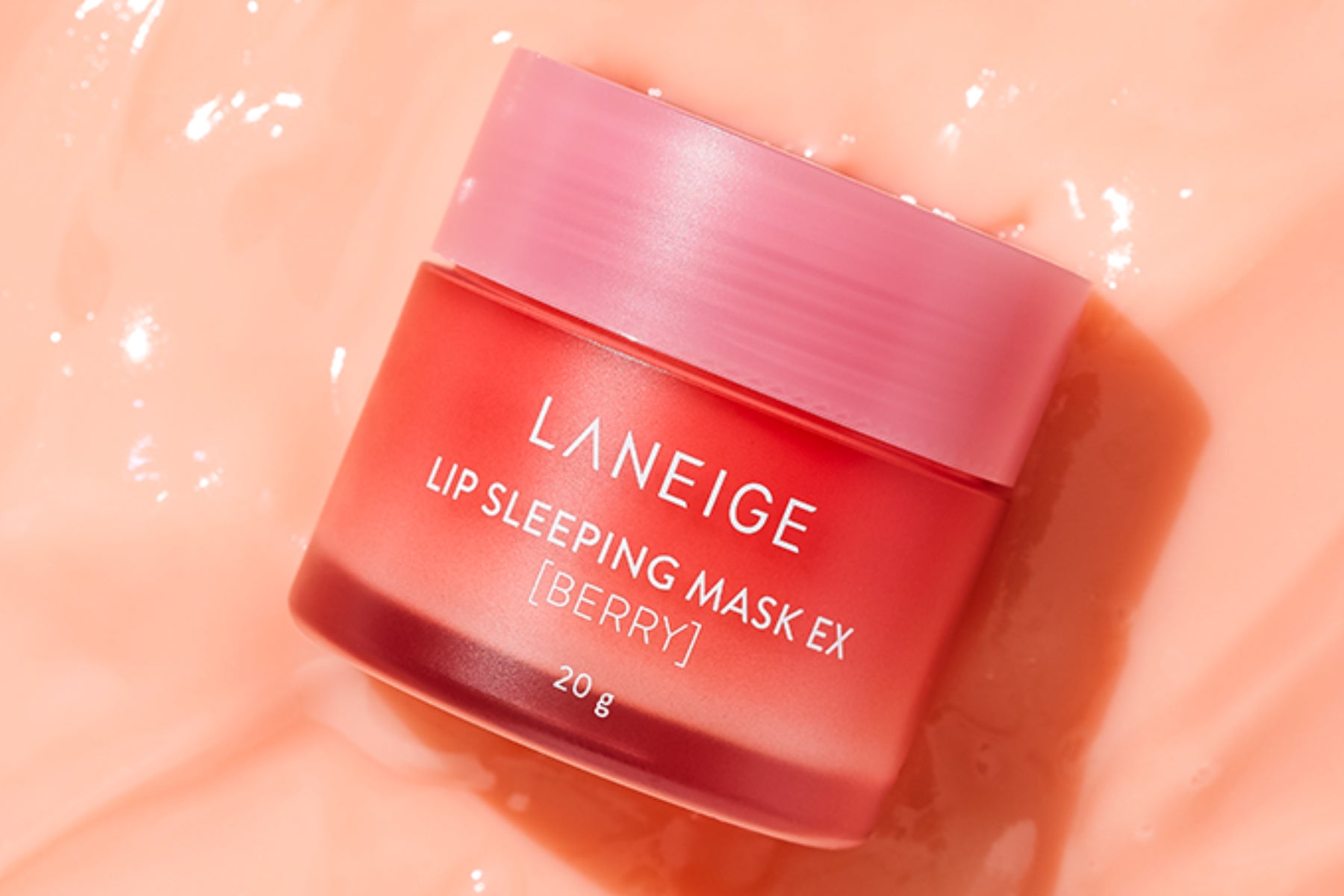 Product Review: Laneige Lip Sleeping Mask [Berry]
When it comes to dry lips there are many products that claim they can hydrate and moisturise, yet many fail to live up to these claims. This is not the case for Laneige Lip Sleeping Mask. Check out how this product has changed a Lady Bonita team member's skincare journey for good.
Dry lips are a common and usually harmless issue which can heal themselves in a day or two. However, if they are not, lip balm is a great way to solve this issue. If you have dry lips, you have most likely tried many different types and brands of lip balms. I have struggled with extremely dry lips for the past year and cannot go anywhere without lip balm. When I first saw Laneige Lip Sleeping Mask, I knew I had to try it out to see if it will live up to glowing reviews. This product has been a top seller since its launch and has been commended for its ability to save dry, cracked lips.
As the name Laneige Lip Sleeping Mask suggests, it is a leave-on mask that moisturises and smooths the lips overnight. It has a balm-like texture which allows for the product to absorb quickly allowing for fast-acting results without leaving you lips feeling tacky. Enriched with vitamin C and antioxidants, and the exclusive technology Moisture Wrap, Laneige Lip Sleeping Mask features a mineral network of moisture-rich beta-glucan to form an 8-hour time release moisturising layer over the skin. It locks in active ingredients and mineral water.
After trying Laneige Lip Sleeping Mask - Berry Mix Complex I believe this is a staple that everyone must-have. Overnight the thick and silky formula works its magic and leaves you to wake up with smooth and supple lips. The instructions suggest applying a generous layer and to wipe the remains off the next morning. However, I found that a little of the balm goes a long way and very rarely I had to wipe excess off as my lips soaked up all the product leaving them feeling extremely moisturised. The scent of the balm is not overpowering and smells sweet with notes of strawberry, raspberry, cranberry and blueberry. It also comes in apple lime, vanilla, grapefruit and mint choco. I would 100% recommend this product especially for people who have chronically dry and chapped lips like myself. I would rate this product 10/10.