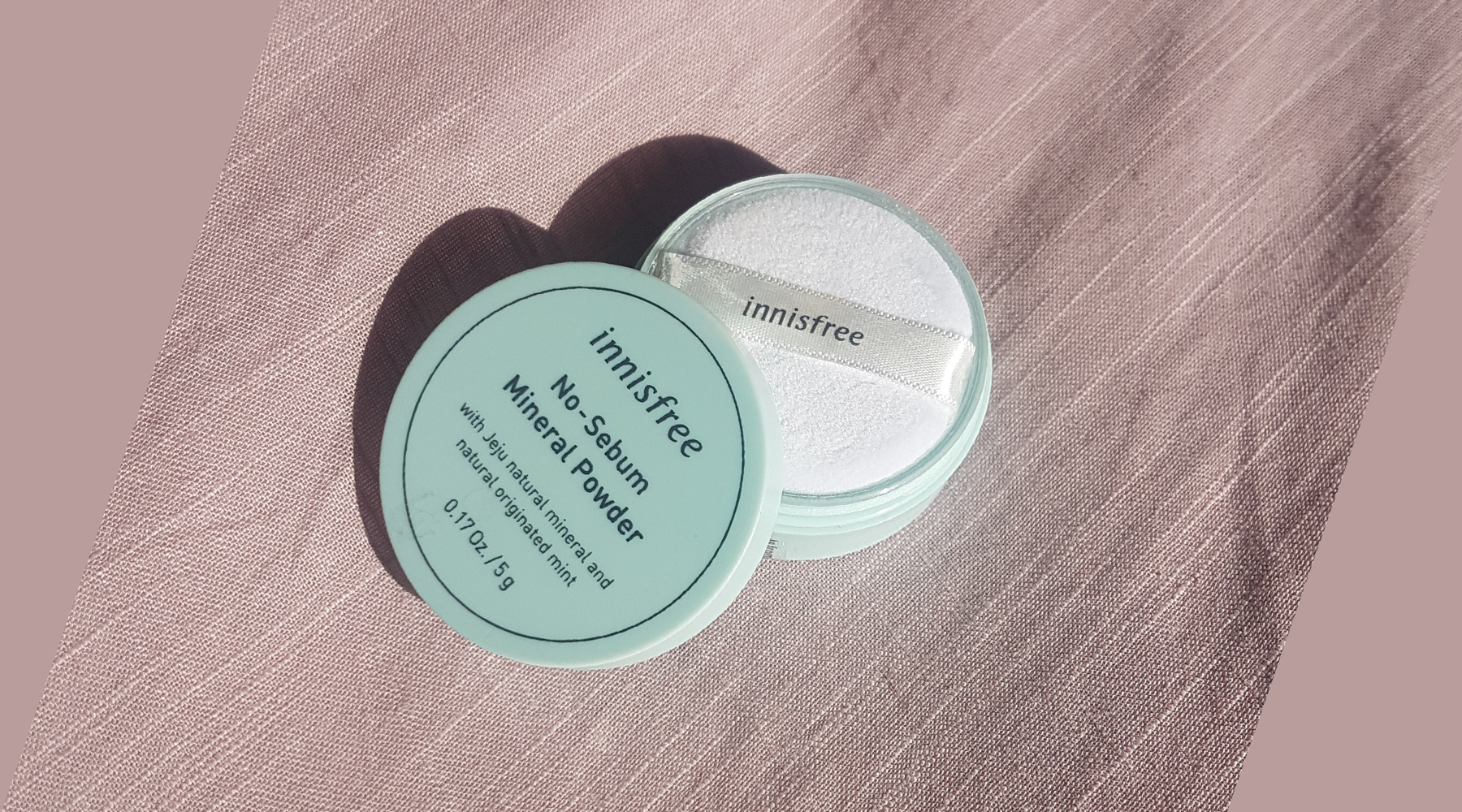 Product Review: Innisfree No-Sebum Mineral Powder
Innisfree No-Sebum Mineral Powder is a product that leaves your skin feeling smooth and oil-free all day. It is compact making it easy to bring with you on the go and is a great replacement for oil control paper. The double sebum-control system controls the secretion of sebum (oil produced by the body) to keep the skin soft, matte and fresh all day long. Jeju minerals and mint ingredients also help to control oil production to help your skin looking healthy.
Innisfree No-Sebum Mineral Powder is very simple to use. Use it in the last stage of your skincare routine, gently apply it to the entire face or just the areas of concern using the puff. It can also be used to set makeup.
I would absolutely recommend using this product if you have issues with oil control. I have combination skin and found Innisfree No-Sebum Mineral Powder really effective in reducing the appearance of oil and shine on my face. It feels super lightweight when applied to your face and it doesn't leave a cakey look as some other powders do. I was also pleasantly surprised by how soft my face felt once the power was on and how long I stayed shine-free (around 5-6 hours). If someone was prone to more oily skin I would recommend a seconded application later on in the day. I also used it as a setting powder on top of my makeup and this will definitely become a part of my makeup routine! It's super fine and translucent which is perfect for any makeup look which is amazing! My face looked and felt smooth and shine-free. Another bonus about this product is how affordable it is for the high quality.
Overall, I would definitely recommend this product to everyone as a great staple in your everyday skincare routine and definitely a product to add to your make up bag!