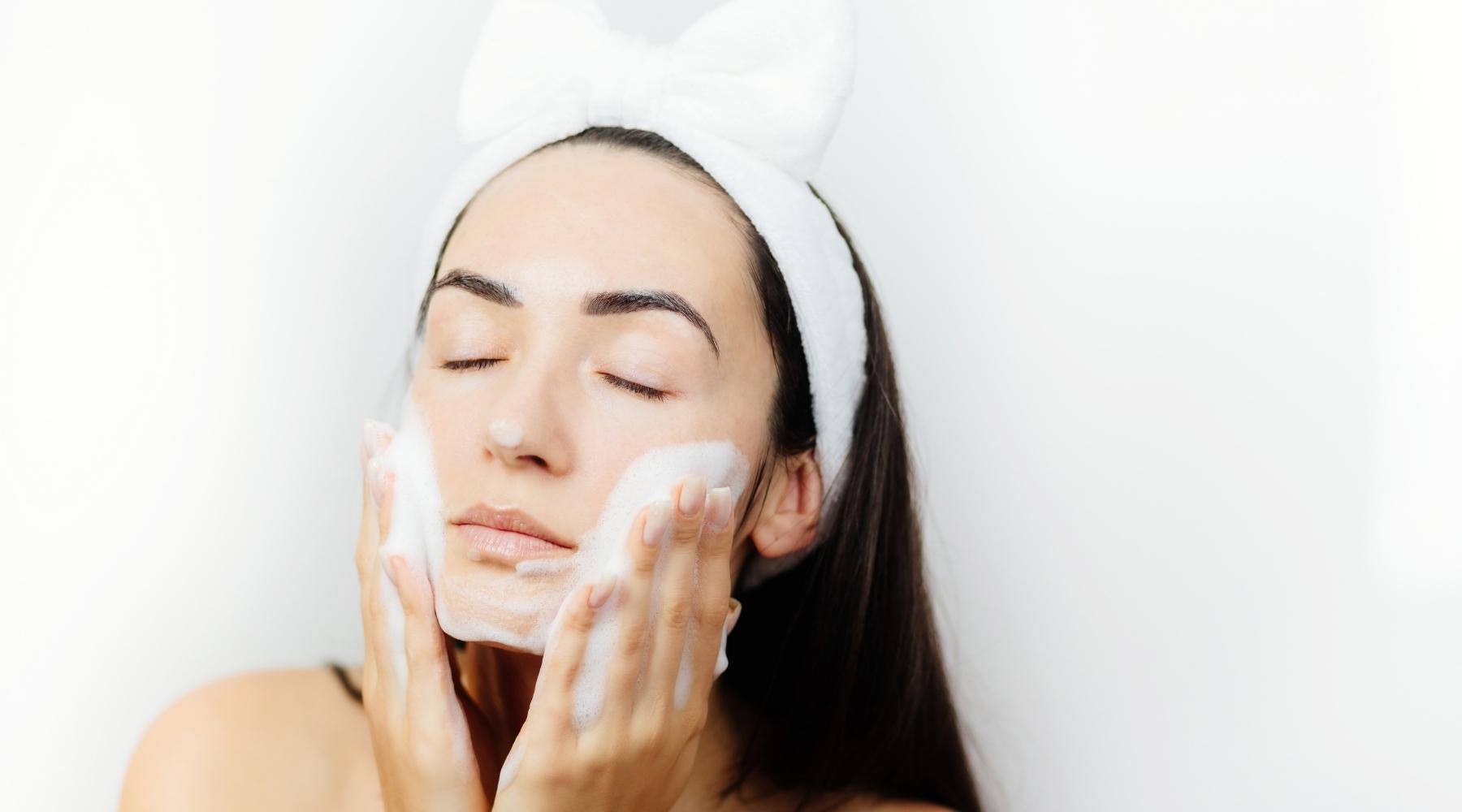 ✓ Our weekly choice for 🫧 cleansers care 🫧 products
Hello Bonit@s! How are you?
This week we have chosen some products for you! As you must know, cleansers are an essential product in every skin care routine. Without them we can't even start!
I personally use them 2 times a day! upon waking and before starting my nightly skincare routine. I am faithful to Cosrx Low PH Good Morning Gel Cleanser as it is gentle on my sensitive skin. However, now in winter I plan to invest in a cleanser that leaves my face moister.
This made me do some research, so I began to read my reviews and experiences of some clients to recommend some products.
Let us begin!
• Cosrx Salicylic Acid Daily Gentle Cleanser: Another house favorite! Especially if you suffer from acne, ingredients, like Salicylic Acid, will help gently remove dirt and excess oil while fighting acne breakouts, leaving the skin soft, smooth, and fresh. If your skin is very sensitive or dry, I don't recommend it daily but maybe 2 or 3 times a week. Excellent for oily, combination and normal skin!
• Some By Me Bye Bye Blackhead 30 Days Miracle Green Tea Tox Bubble Cleanser: It is a cleanser that will help you to clear out blackheads and impurities from your pores. Its ingredients, naturally derived BHA, will deeply cleanse, brighten, exfoliate, and tighten your pores while leaving your skin moisturized and glowing. Excellent for oily, combination and normal skin!
• Cosrx Hydrium Triple Hyaluronic Moisturizing Cleanser: I chose this cleanser because it makes a lot of foam that will gently cleanse away oil, sebum, and any other impurities without stripping my skin, perfect for winter. Its ingredients contain Vitamin B5 and three types of hyaluronic acid, excellent for a more hydrated skin. For all skin types.
• Innisfree Green Tea Foam Cleanser: We all love green tea, especially for its antioxidant effects. This does not only deeply cleanse your skin, avoiding clogging in the pores and keeping all impurities away from your face, but it also has a calming and relaxing effect that you are just going to love. Excellent for all skin types!
• Jumiso All day Vitamin Clean & Mild Facial Cleanser 150ml: We like this cleanser because it is very similar to Cosrx Low PH Good Morning Gel Cleanser. It is a gel type and low pH brightening cleanser that does not generate irritation, dryness and tightness. As an advantage, they contain Vitamin C, which will illuminate your face, and salicylic acid that helps with pore care. Excellent for all skin types!
• Etude House Moistfull Collagen Cleansing Foam: This cleanser creates a lot of foam and is non-irritating. It also has collagen, which has an excellent moisturizing power. Excellent for this season and for all skin types!
• Neogen Dermalogy Real Fresh Foam: This cleanser comes in super convenient and cute packaging. The foam comes out smoothly. Formulated with antioxidants and with various botanical ingredients, such as blueberry or green tea water that help prevent premature aging. Let's not forget that it's a store favorite cleanser that will remove impurities. Excellent for this season and for all skin types!
Hopefully this review has helped you as much as it helped me! Take note that the cleanser should not leave your skin very dry or burn your skin.
Also, always remember that you have the last word, since all skins are different and react differently.
Dare to try the cleanser and choose your favorite.