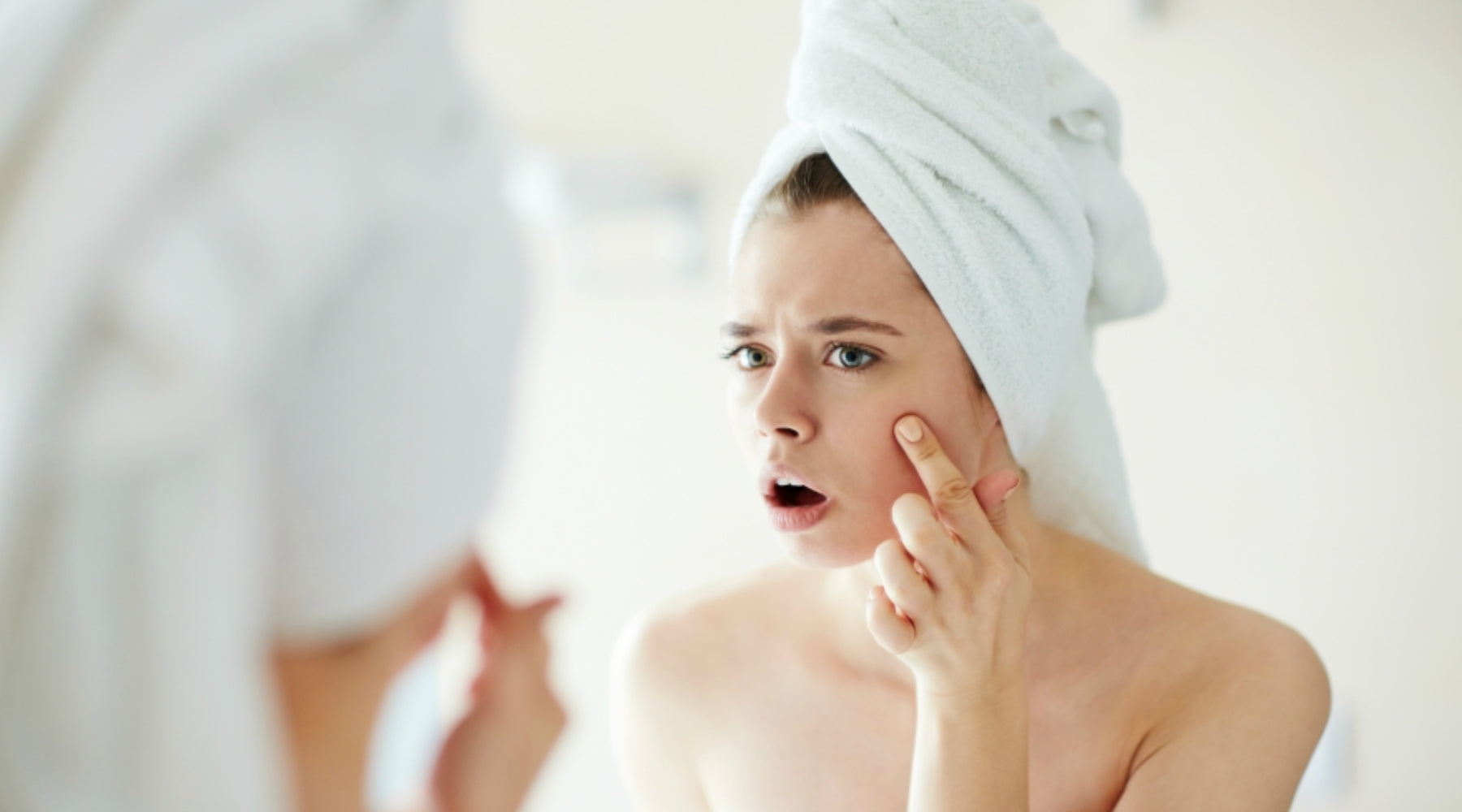 MOST COMMON SKINCARE CONCERNS AND HOW TO DEAL WITH THEM 🧐
What it is like?
This is the most common skin condition. It affects millions of men and women around the world. Mainly associated with adolescents, it affects people in their 30s, 40s and even 50s.
It occurs when a pore becomes clogged and traps dirt, sebum, and dead skin, creating what we know as acne.
What to do?
To avoid getting acne, cleanliness is key. You have to do it twice a day and tone your face every day with skincare products that contain AHAs, which is a great cleanser. Your dermatologist may also recommend skincare products with salicylic acid or benzoyl peroxide, these can stop your skin from becoming congested and dead skin from building up.
Remember to be careful with the makeup you wear. Doctors usually recommend not wearing makeup for a while, until your skin is healthy. Use 'non-comedogenic' products, this means they won't block your skin. Eat healthy and balanced. You will not stop your acne production by not eating fats, fats are good and necessary. Have a well-balanced diet and drink plenty of water.
What it is like?
This happens when your body produces more melanin in specific areas. This results in dark spots and even-looking skin. It usually appears on the skin after it has suffered some kind of inflammation or trauma, after an allergic reaction, a sunburn, acne, eczema, and even after chemical peels. or some chemical treatments. It can even be a natural reaction to hormonal changes or pregnancy. This skin problem affects all skin types and is especially prevalent in women, people with darker skin tones, and pregnant women.
What to do?
You can use products that have a large share of vitamin C, such as serums. Products that contain ingredients such as arbutin, kojic acid, vitamin B3, galactomyces or niacinamide. And chemically gentle exfoliants like AHAs and retinol. In this treatment, cleanliness is key. Exfoliation is needed. If you have sensitive or dry skin, exfoliate once a week. Two, if you think it doesn't cause any harm. If you have combination, normal or oily skin you can do it three times a week.
What it is like?
We all have frown lines and they are perfectly normal. It becomes a problem when they are too noticeable when they appear before their time. People with sensitive skin and dry skin are particularly prone to fine lines and wrinkles. While people with oily skin, no. This is due to the amount of sebum they produce.
What to do?
All products that promote collagen and inhibit free radical damage will be your friends. Vitamin C is excellent, snail mucin and basically everything that can keep your face hydrated. As well as ingredients with collagen, ginseng or retinol that improve elasticity. If you have this problem, remember to have a suitable cleaner. But try to keep your skin well hydrated with a serum or emulsion, and then apply a moisturiser. Gel moisturisers are great, but creams tend to be good for dry or sensitive skin as they are more oily. It is important to remove make-up every night, sleep the necessary hours, eat healthily and drink plenty of water. Smoking and heavy drinking are linked to damaged and wrinkled skin, so if you can avoid these habits or save them for special occasions, your skin will improve. You're going to love it!
What it is like?
Rosacea is an inflammatory skin disorder that does not have a well-explained origin. When you have rosacea, your skin tends to blush more, become flushed and irritated easily, and you may have breakouts from time to time with dilated capillaries. In more severe cases, mainly in men, the nose can become enlarged, irritated, red and oily. Rosacea is seen on sensitive skin most of the time.
What to do?
Rosacea does not yet have a cure, but it can be controlled with soothing, natural skincare products with ingredients such as Cica, Centella Asiatica, or Aloe Vera. If you have rosacea, take this as motivation to improve your skincare routine. Rosacea can be made worse by sun, wind, too cold or too hot weather, spicy food, warm baths, or saunas. You can get to know what triggers rosacea in you and avoid those things.
What it is like?
Also known as atopic dermatitis, it is a persistent rash-like skin condition that usually presents with dry, scaly patches on the face, scalp, and body. It's more common in children, but if you had it as a child, there's a chance you could get it again as an adult. Like rosacea, the causes are unknown. It is mainly related to genetics and environmental conditions.
What to do?
Use natural products, and avoid harsh chemicals. You can exfoliate with a mild product. Your skin needs its natural oils. Hydration is crucial and will help a lot.
We will never get tired of saying: that if you have any of these skin conditions, you should use sunscreen every day. It is the most important thing you can do to avoid them.
101 skincare
First things first, all skins are not the same. There are specific differences and knowing your skin type is the first step to get you to Flawless Skin City! 
Read more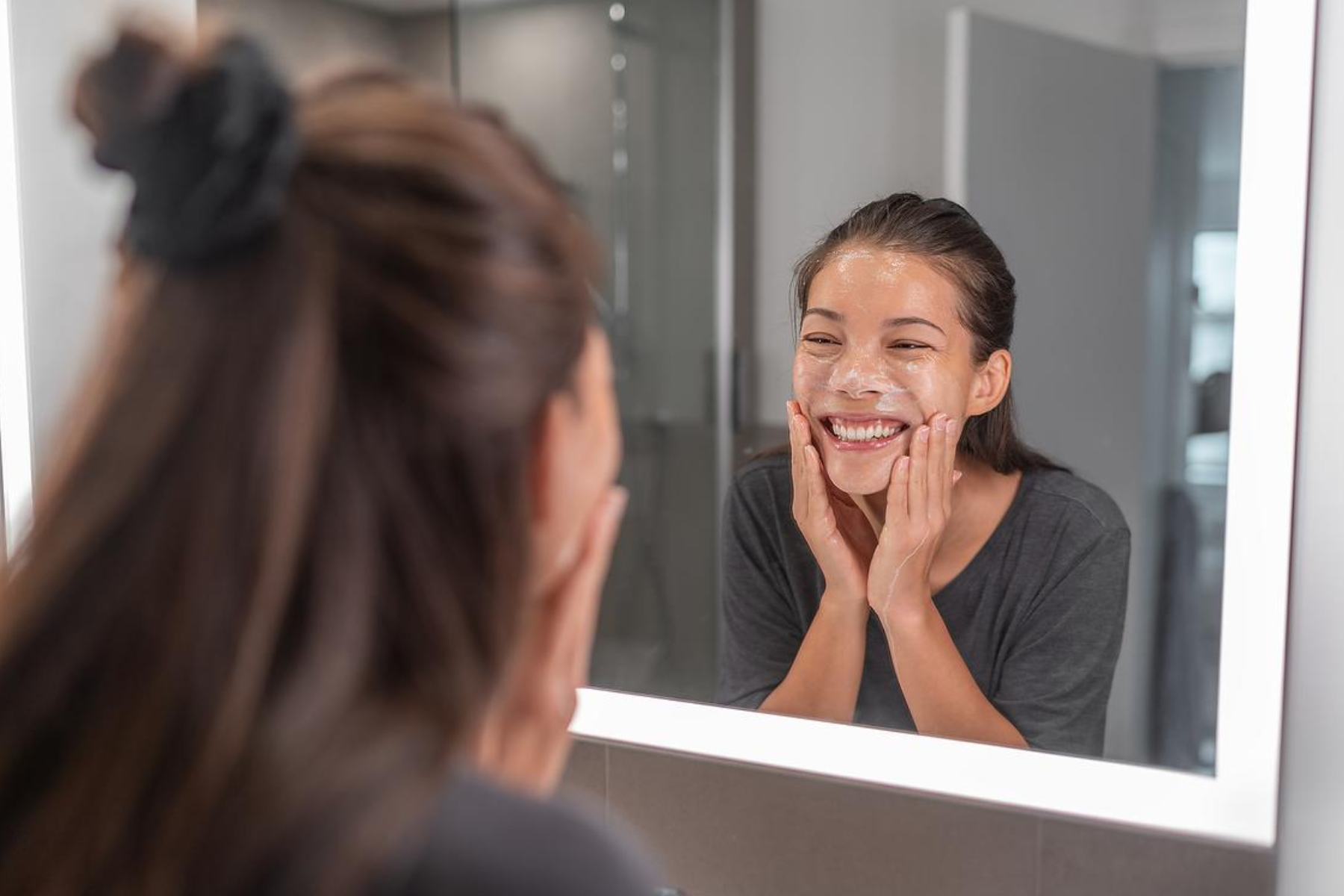 101 skincare
There is plenty to choose from but we would recommend a cleanser or a mix of cleansers that have natural ingredients and don't feature too many special things.
Read more