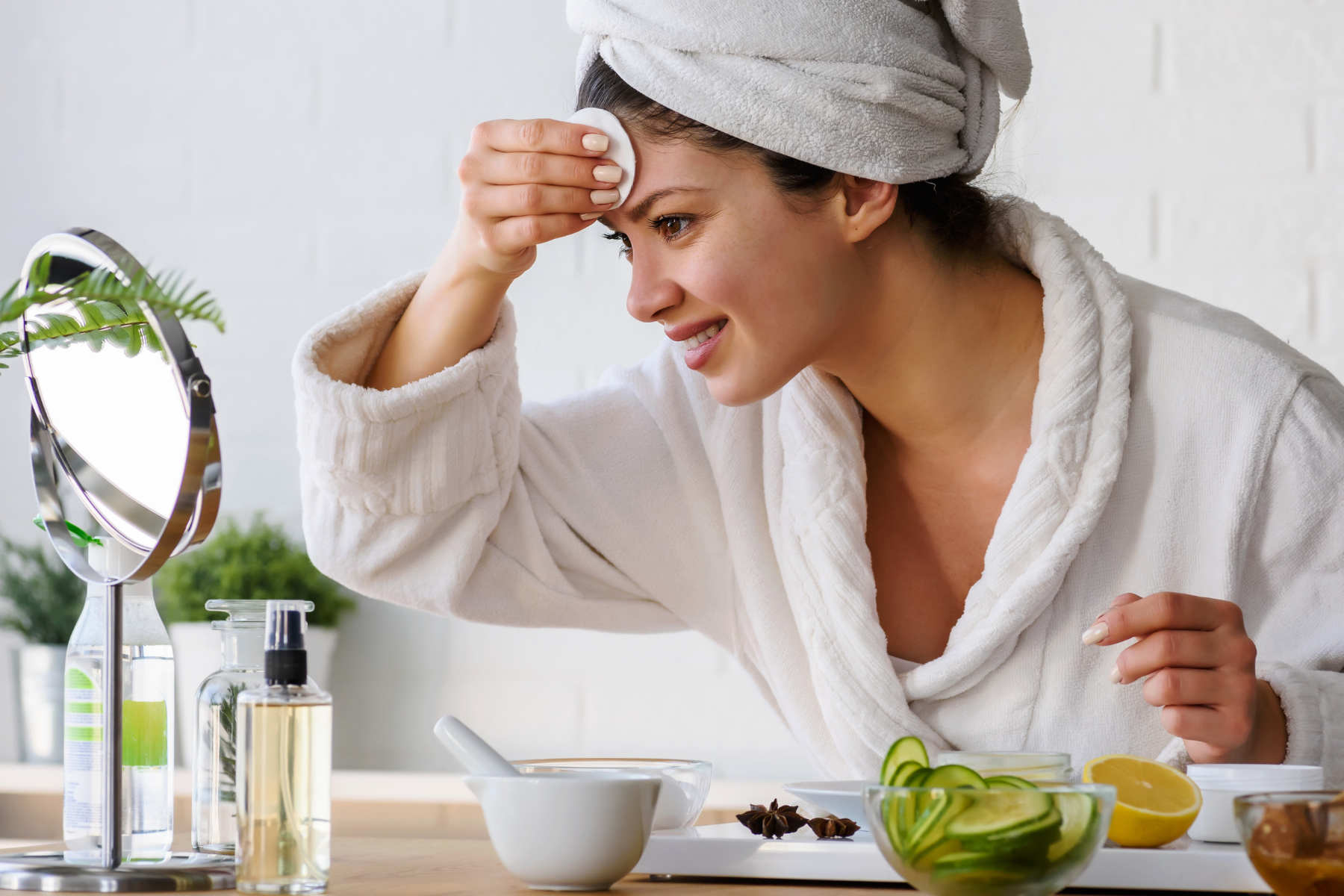 Maximizing Your Beauty Sleep: Overnight Skincare Tips
Are you ready to wake up with glowing, healthy-looking skin? Then listen up, bonitas! Today we're going to discuss some overnight skincare tips that will help you make the most of your beauty sleep.
First and foremost, let's talk about cleansing. We all know that cleansing is the cornerstone of any good skincare routine, but did you know that it's especially important before bedtime? Throughout the day, our skin is exposed to various environmental pollutants and impurities that can clog our pores and cause breakouts. That's why it's essential to thoroughly cleanse your skin before hitting the sheets. Opt for a gentle cleanser that won't strip your skin of its natural oils, and massage it into your skin using upward, circular motions.
Once your skin is cleansed, it's time to apply a serum. Serums are lightweight and quickly absorbed by the skin, making them perfect for overnight use. Look for a serum that contains antioxidants, hyaluronic acid, or other active ingredients that can penetrate deeply into the skin to repair and hydrate. Trust me, your skin will thank you in the morning!
Next up, moisturise, moisturise, moisturise! Moisturising is key to keeping your skin hydrated and healthy-looking, and it's especially important before bed. Choose a moisturiser that's suitable for your skin type and contains nourishing ingredients like glycerin or ceramides. Apply it in gentle, upward strokes and allow it to fully absorb into your skin.
But wait, we're not done yet! Sleeping masks are a must-try if you haven't already. Sleeping masks are overnight treatments that work to hydrate and rejuvenate your skin while you sleep. They're usually thicker and more concentrated than regular moisturisers and can be applied on top of your moisturiser. Look for sleeping masks that contain ingredients like retinol, vitamin C, or niacinamide that can help brighten, firm, and even out your skin tone.
Lastly, don't forget about your eyes and lips! The skin around our eyes and lips is delicate and prone to fine lines and wrinkles, so it's essential to give it some extra love overnight. Use an eye cream or gel that's specifically formulated for the under-eye area to reduce puffiness, dark circles, and fine lines. Apply a lip balm or treatment that contains nourishing ingredients like shea butter or coconut oil to keep your lips soft and hydrated.
So, there you have it, bonitas! These overnight skincare tips will help you maximise your beauty sleep and wake up with healthy, glowing skin. As always, consistency is key when it comes to skincare, so make sure to incorporate these tips into your nightly routine for the best results. Sweet dreams, bonitas!